In this article, we try to decode how does Talabat make money. They are the largest food delivery player in the middle east with a 55% revenue share. Let's find out their business model!
How the world eats has changed dramatically. Food delivery has now gained the status of a major global market segment that is worth more than $150 billion. This is triple the value of what it was in 2017. In the US, the market has more than doubled during the COVID-19 pandemic, following a healthy growth of 8%.
In recent years have seen users move away from traditional eating experiences and have adapted to various on-demand food delivery services. Food delivery apps they have chosen offer umpteen cuisine choices that are delivered right to their doors. Talabat is one of the companies offering food delivery on-demand.
What is Talabat Famous For?
Talabat is a Middle Eastern food delivery service and sub-organization of Delivery Hero that has been in business since 2004. Talabat's success expanded to the rest of the GCC region & Jordan, making it the largest and most popular food ordering app in the region, connecting users to restaurants that cater to all taste buds. Talabat was acquired by Rocket Internet for $169.5M on Feb 11, 2015.
Talabat offers customers one-stop shopping for their everyday needs, whether it be their favourite meal or kitchen essentials and satisfies the cravings of thousands. 
Over the years, the company has focused on improving its services by adapting to the latest technologies. But first, let's cover Talabat's short history to fully understand how they make money.
The journey of this food delivery company began when a group of like-minded entrepreneurs came together to create a better shopping experience for customers and for restaurants the possibility to enhance their earnings. Back in 2004 when the Internet was almost non-existential it was hard for both customers to find good food delivered to them at a short notice and for restaurants to cater to clients who did not physically visit them.
Talabat used to call the restaurant after receiving an order, place the order, and then reconnect to the internet after disconnecting. Sounds challenging right? But that's not it!  Google maps were also not available in 2004. Hence it was challenging to locate a customer's residence. 
But over the years Talabat has grown significantly and provides its services across North Africa, and most of the Middle East including the countries like Kuwait, United Arab Emirates, Qatar, Egypt, Oman, Bahrain, and Jordan. With their immense success, they have now diversified into grocery delivery as well.
Talabat users now have a world-class application that offers an amazing experience. Let's now try to decode how Talabat actually makes money!
How Does Talabat Make Money?
Do you think that Talabat would have made it big with a mediocre business model? Certainly not!!  
Talabat's revenue model encompasses the following: Commissions: It charges 15% – 25% on the restaurant's order bill. Apart from that, it receives 5% – 10% on the Talabat Exclusive restaurant's order list.
That is why apart from having a leading and unique platform in the delivery space, Talabat also has a unique revenue model. Based on this model, they earn their profit via 3 sources:
Commissions

Paid Advertising

Delivery Charges
But how do they do it? Let's do a wider analysis! 
Commissions 
Many companies in the food delivery space usually rely on commissions to generate revenue and Talabat too follows the same pattern. Talabat takes a cut of the total bill amount when customers order with their app from a particular restaurant.
A typical Talabat take-home check is between 15% and 25% of the total bill. Additionally, the restaurant will receive a discount of 5%-10% when they order through Talabat Exclusive.
There are various factors that affect the commission percentage, such as the location of the restaurant, the frequency of orders, and more.
Advertisements 
Another method through which Talabat easily earns its revenue is through advertising. This option is available to any restaurateurs who wish to increase their visibility on the platform. And when they do so the corresponding restaurant will then appear on the app when customers use it to order food. 
Another mode by which Talabat generates its revenue is by running banner ads and priority listings. Restaurants who prefer this option have their banner appear on Talabat's website as well as on their application platform. This in turn increases their visibility.
Again, this increases exposure since the customer is more likely to choose the restaurant that they first see.
How Does Talabat Make Money
Talabat has one of the largest user bases because they do not require a minimum order requirement for deliveries. Although the company does not require a minimum order, it does charge a fee to deliver your order to your door.
The fee is added to your billing statement. If your order value is small, the delivery fee will be higher and this encourages customers to order more than they usually would. The charges are largely hinged on factors such as traffic conditions or on nature's fury. During a perfect setting, normal standard delivery rates would be applied.  
Challenges Ahead For Talabat
Talabat has now earned the position of being a market leader in the Middle East. But how do they ensure to maintain that position across a variety of delivery categories? This was something they took upon and satisfied quite well.
To maintain the leadership position in a variety of delivery verticals with competition continuing to grow at a fast pace, Talabat had to go out of the way to find more cost-effective ways of growing its customer base across the Middle East. And how did they do it?
Talabat maximized its reach towards local customers

As the pandemic enhanced online service, Talabat exploited this route

They constantly analysed their performance in every competitive market they operated.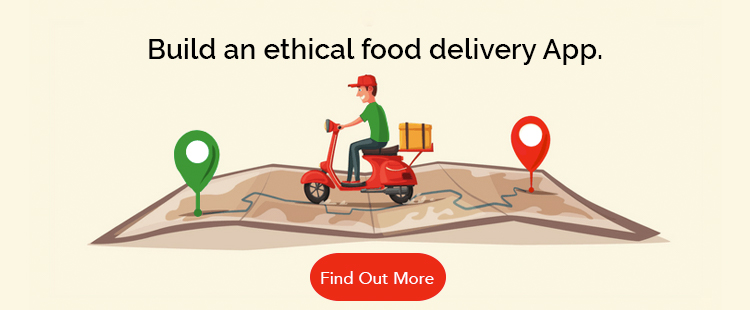 Digital marketing consultant, helps clients generate leads, drive site traffic, and build their brands through useful, well-designed marketing strategies.