France is among those countries that has one of the strictest cannabis policies in the European Union (EU).
But the irony is, it also has the highest consumption rate for cannabis in Europe. Is marijuana legal in France? Anyone found to be in possession of cannabis could face a minimum prison sentence of up to one year and a fine of $4,000.
Marijuana is an immensely popular drug that is illegal in France. The prohibition of cannabis controls its production, import, and sale of recreational cannabis containing THC. And there are no licensed dispensaries where you can purchase cannabis.
Is marijuana legal is France? Possession and use of cannabis fall under criminal law in France. However, limited kinds of cannabis-derived products are allowed for medicinal purposes.
Cannabis in France remains one of the most popular illegal drugs even though it is prohibited for personal or recreational use. But limited types of cannabis-derived products are that are useful for medical use is permitted.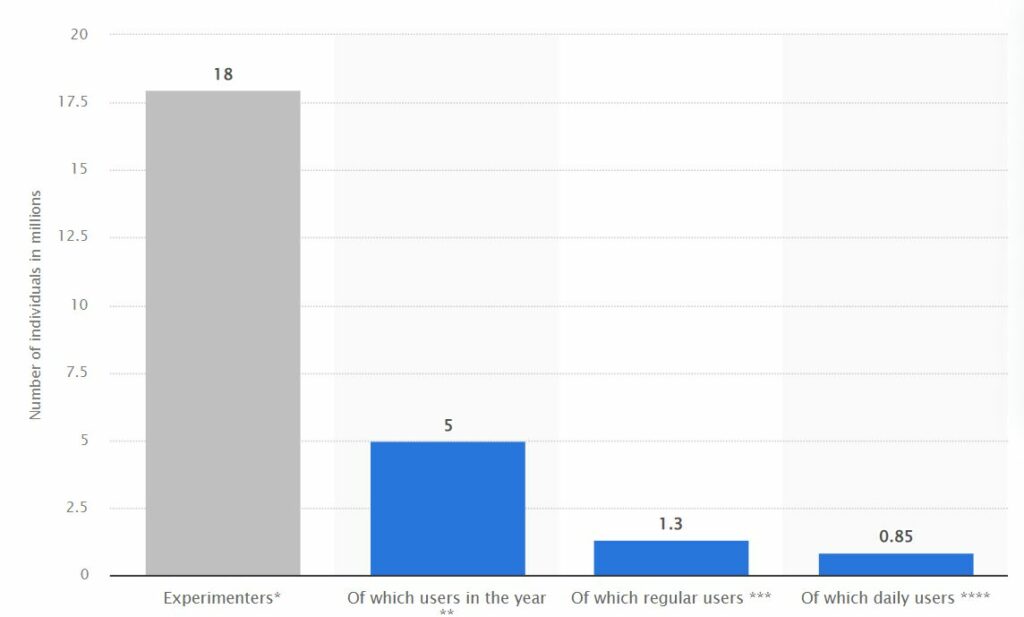 Introduction: Is Marijuana Legal In France
Even though many countries have banned the use of cannabis for personal use, there are others that have legalized recreational use of cannabis, they are: Malta, Uruguay, Canada, Georgia, Mexico, South Africa, and Thailand. In the United States – District of Columbia plus 21 states, 2 territories, and in Australia, the Australian Capital Territory.
France sneaks into the medical cannabis industry, even though legalization still needs to be implemented. The decree was announced on 1st March 2022, but regulators are yet to implement it.
The decree announced in 2020 will follow the medical cannabis pilot project that was launched in March 2021. This step will provide respite to 3,000 patients suffering from severe conditions of chronic pain, epilepsy, chemotherapy after-effects, and more. Medical cannabis will continue to be distributed, supervised by the (ANSM) French Health Agency, until 26th March 2023.
The French government issued a decree recently that permits the cultivation of medical cannabis and the development of its industry.

Is Marijuana Legal In France 
During Napoleon's invasion of Egypt in 1798 alcohol was not easy to find in Egypt. But the troops discovered hashish there and used that extensively. After the war, French troops brought supplies of hashish with them back to France. That's how weed became popular in France.
During early periods law did not differentiate between personal use and trafficking of cannabis. Hence, France ended up registering the highest number of cases with regard to cannabis. Statista reports between 2015 and 2017, 11% of the French population confessed to using cannabis.
A survey conducted in 2012 uncovered that 13.4 million French aged between 15 and 64 had used cannabis at least ones. And, 1.2 million citizen in French Metropolitan consider themselves regular users. The European Monitoring Centre for Drugs and Drug Addiction 2015 tabled a report regarding cannabis consumption in Europe.
The report stated that the French are still among the highest cannabis consumers, especially in the 15–34 year old segment. The report is indicates that the product quality has been enhanced, due to competition and technical innovation.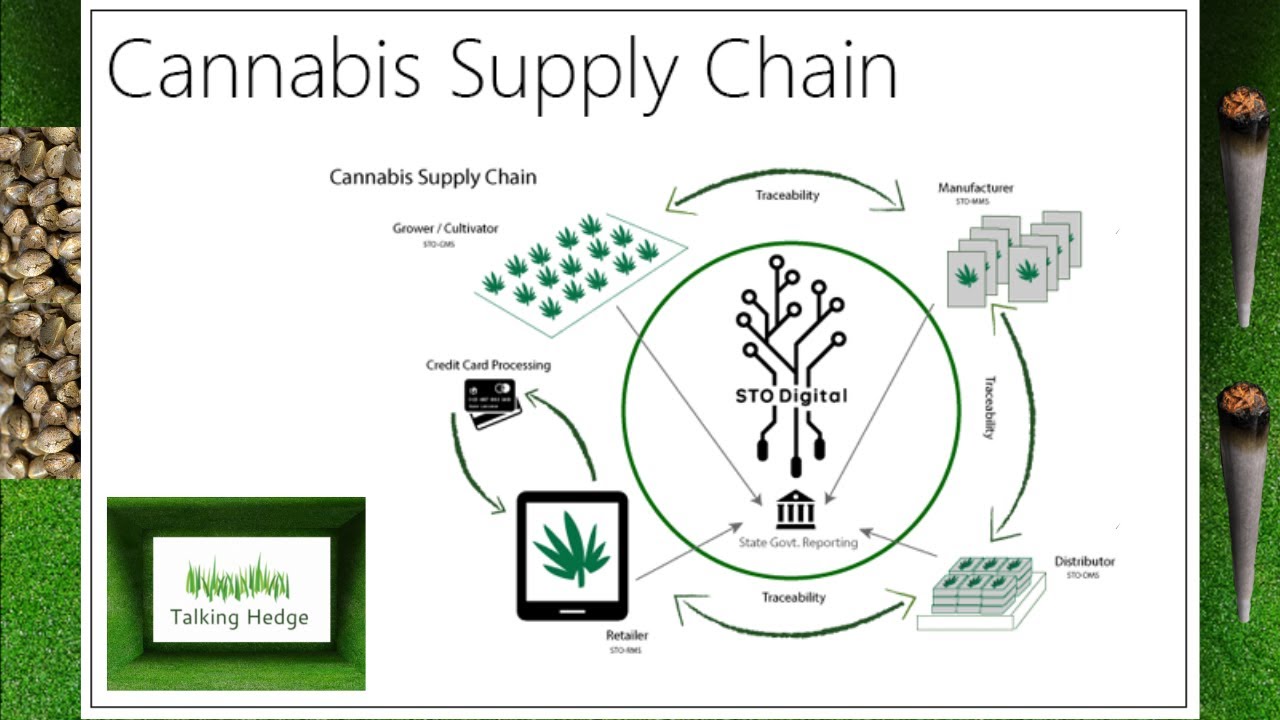 Is Marijuana Legal In France
Laws & regulations For Weed In France
Medical Uses                                                  
The 5132-86-1 of the French Public Health Code (PHC), the culture, manufacture, transport, import, export, holding, offer, transfer, acquisition, and use of cannabis (plant and resin) and THC (natural and synthetic) are banned.
However, certain relaxations exist for medical use. The pharmaceutical or any establishments approved by the French Health Agency (ANSM) may be permitted to perform certain acts.  It allows the manufacture, import, and distribution of active substances. It also includes the culture and production of cannabis since 1st March 2022 provided that the concerned product:
 Receive official permission (i.e. Market Authorization, Compassionate Access Authorization)
 Is registered as a homeopathic drug
 Meet the parameters set by an upcoming Decree. This has been published by the Health Ministry on a proposal from the Director of the ANSM.
Furthermore, it should be manufactured as needed by Article L. 5121-5 PHC or any similar internationally accepted standards. Thus, these standards will guarantee its quality, security, and its medical purpose.
These kinds of cannabis plants may only be held and cultivated for medicinal use by growers. They have entered into a pact with these establishments.
Medical use is permitted for the purposes of research or product control as approved by the Director of the ANSM.
Following Decree No. 2020-1230 dated 7 October 2020, the ANSM is presently analyzing the feasibility of a specific program. This is being done to ensure the medical use of cannabis which is specifically for epilepsy, multiple sclerosis, and palliative care.
The program was for the first time indirectly confined to foreign manufacturers. It is due to the ban on cultivating and producing cannabis for medical purposes. Decree No. 2022-194 dated 17 February 2022 removed the ban.
The Health Ministry had to report on the assessment of this program in September 2022.
The illegal transport, possession, offer, transfer, acquisition, or use of narcotic substances is punishable by:
a) 10 years' imprisonment and a fine of EUR 7.5 million for first time offenders or individuals.
b) 10 years' imprisonment and a fine of EUR 37.5 million and various sanctions leading to the entity's dissolution for second time offenders or entities.
 Recreational Uses
It is banned to import, produce, and sell recreational cannabis containing THC in France.
On 13 January 2022, the French National Assembly rejected a draft law. It was with regard to the legalization of the production, offer, and use of cannabis over the French government's control.
Industrial use
Following Decree No. SSAP2139161A dated 30 December 2021, certain kinds of cannabis, without narcotic properties, can be utilized. This can be used for industrial and commercial purposes under two conditions:
The plant, as well as the final product, should have a THC content of less than 0.3%.
The plant is one of the approved kinds of cannabis (Cannabis Sativa L.)
However, the harvest, import, and use of flowers and leaves shall be confined to the industrial manufacture of extracts. It should be banned, the sale to, the holding by, or the use by customers of raw flowers and leaves. As this could be smoked, in all their forms, alone or mixed with other ingredients.
Many French associations officially and publicly opposed these kinds of bans. They demanded the Highest French Administrative Court ("Conseil d'Etat") to cancel the further ban relevant to raw flowers and leaves.
The Conseil d'Etat on 24th January 2022, took a decision to suspend this ban. The final decision is pending on the legality of the specific restrictions applied to raw flowers and leaves. The final decision has still not been issued yet. (Decision No. 460055)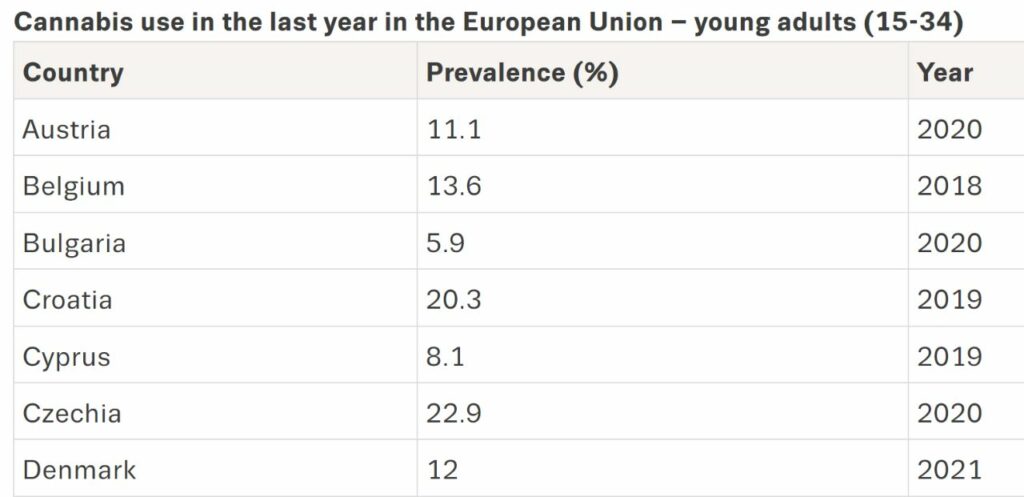 Patentability
Is marijuana legal in France? The French Intellectual Property Code furnishes that inventions whose commercial exploitation would be opposed to public policy shall not be patentable.
However, if the invention is not opposed to public policy, then a patent is permissible.
 Recent Developments 
Is marijuana legal in France? The ANSM is presently assessing the possibility of a specific program in order to enable the medical use of cannabis. This is allowed for medical conditions like epilepsy, multiple sclerosis, and palliative care. The CSST should report on the possibility of using therapeutic cannabis.
In the near future, these developments will only be applied in certain clinical situations. Only in cases of poor tolerance.
 Conclusion: Is Marijuana Legal In France
As more and more nations allows usage of cannabis, a cannabis delivery software would be very much in need. Entrepreneurs looking to foray in the cannabis domain will be thrilled to have a ready product which can reduce time to market.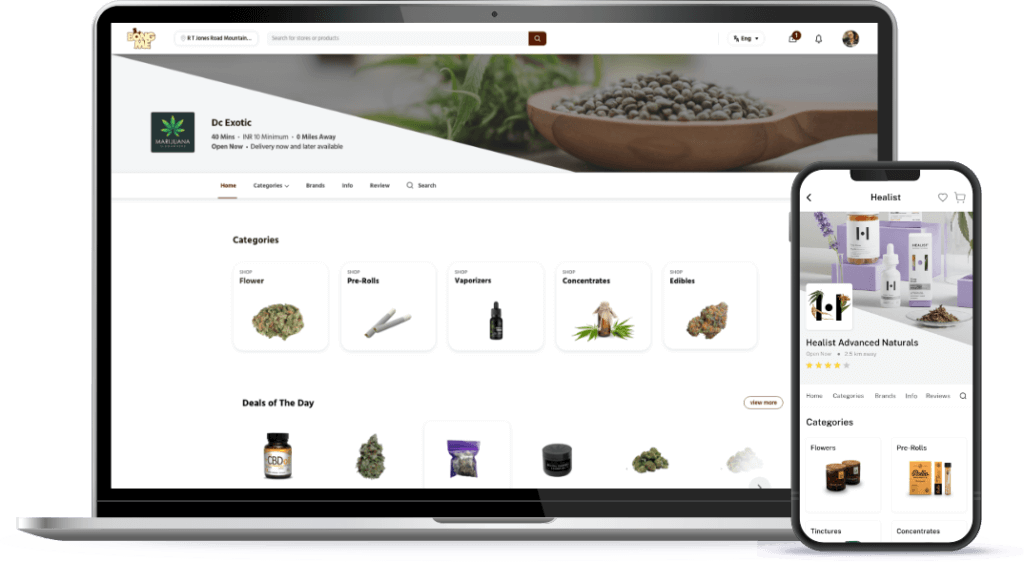 Cannabis delivery software combines new features, tools, and capabilities to enhance general-purpose distribution management solutions. The primary distinction is this type of software is designed exclusively for the cannabis sector.
One primary reason for this is because it is strongly controlled by local, state, and federal authorities.
For dispensaries, marketplaces, and cannabis enterprises the major function of the delivery software is to promote quick and seamless adoption with better efficiency. There are software solutions that can support small cannabis delivery service or business establishments as effectively as any large, reputable business operating across many regions offering a wide range of cannabis products.
Entrepreneurs have a wonderful product Bong Me to launch their venture in cannabis delivery. Our Cannabis Delivery Software can be adopted without waiting for approvals from the play store.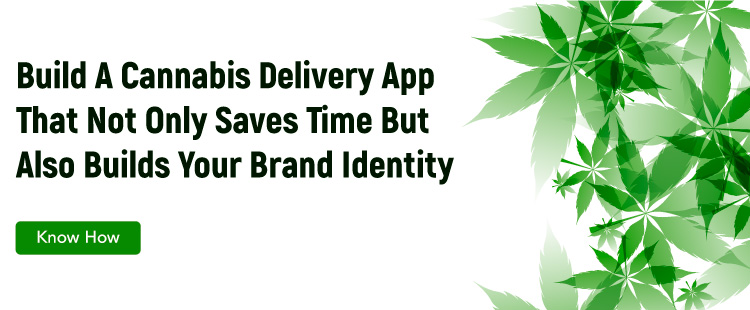 With an Engineering degree and a Diploma in Management under my belt, I worked for 16+ years in the automotive industry with various manufacturers. But my passion for writing was overwhelming, which I turned into a career. I have been writing for more than 10+ years and mostly in the IT domain. I am sure you will find the 300+ published blogs of mine in here informative, exhaustive and interesting.