Marketplaces are growing at a brisk pace all over the world.
Analysts predict that marketplaces would have a share of 43% of the global online retail market in 2022. Experts believe that by selling via online marketplaces in Gibraltar, you make yourself visible where your customers are. And this you will enhance your company's revenue.
The future of your business' success on online marketplaces hinges on the focus on your niche and the buying experience you provide your customers. World over consumers are flocking to marketplaces like Amazon, eBay, Alibaba, Walmart, and Rakuten to do their shopping.
Selling on a marketplace will certainly help businesses to build their brands, provide convenient shopping experiences for clients and enhance profits. The opportunities are enormous and online marketplaces in Gibraltar should launch in right earnestness.
In 2021 the global ecommerce sales stood at over $4.91 trillion worldwide. In 2022, sales are expected to $5.52 trillion and over two billion online shoppers will be responsible for these numbers.
Introduction: Online Marketplaces In Gibraltar
Gibraltar is a British overseas territory, a mere 6.8 square km in area. The land literally abuts into the meeting point of the Mediterranean Sea and the Atlantic Ocean. Gibraltar is located at the southern tip of Spain with 33,570 population, this creates a huge demand for imported goods which has been a source of prosperity for Gibraltar's industries.
Initially the British Royal Navy and now from the regions mix of residents and millions of tourists need basic necessities to keep themselves going. The Gibraltar Chamber of Commerce's Edward Macquisten recounts the history of this market.
It takes sophisticated logistics to keep the 33,000 residents and employees of Gibraltar supplied with everything from fresh meat to toner cartridges. In Gibraltar, almost everything is imported.
This tiny peninsula shares a single land border with Spain, with Morocco situated 14.3 km away, across the Straits of Gibraltar. The most prominent feature in Gibraltar is the Rock of Gibraltar – which is a 426 m towering limestone monolith.
Many in Gibraltar are looking to generate income by launching a business. They have an excellent option in online marketplaces in Gibraltar so as to create a source of passive income. This trend all the more intensified due to the pandemic and with the advent of online shopping to cut-down spreading the virus.
On the face of it, selling online is straightforward, you find a product or manufacture one that you believe has sufficient demand. Then you build a website or then use existing ecommerce platforms.
Best Online Marketplaces
Mercado Libre
Rakuten
Shopee
Etsy
Taobao
Benefits Of Selling On Marketplaces  
Gain access to millions of customers
Where do customers often visit to do their shopping? Marketplaces. Listing your goods on eBay, gives you access to 187 million customers. Walmart has 410 million monthly visits on its site and Amazon has over 2.45 billion monthly visits.
Visibility and brand awareness
Marketplaces can also ensures that new customers access your site. Businesses have always been apprehensive that clients will purchase their products on marketplaces instead of on their home-site.
But remember, without visibility that marketplaces provide, there may not be enough customers. Therefore first get customers, build a healthy relationship with customers and then transition them.
Gaining Trust
Selling on a marketplace gets you its marketing and brand building on a platter. Consumers trust marketplaces, which indirectly helps your business gain trust.
Testing Ground
Do you want to test if consumers are willing to buy your product? Are you planning to introduce a new product? Or sell off surplus? Use a marketplace instead of your own store to test what works and what doesn't.
Going Global
Marketplaces can be accessed internationally. When you begin selling on a country-specific marketplace, expanding to reach other regions/countries isn't much effort.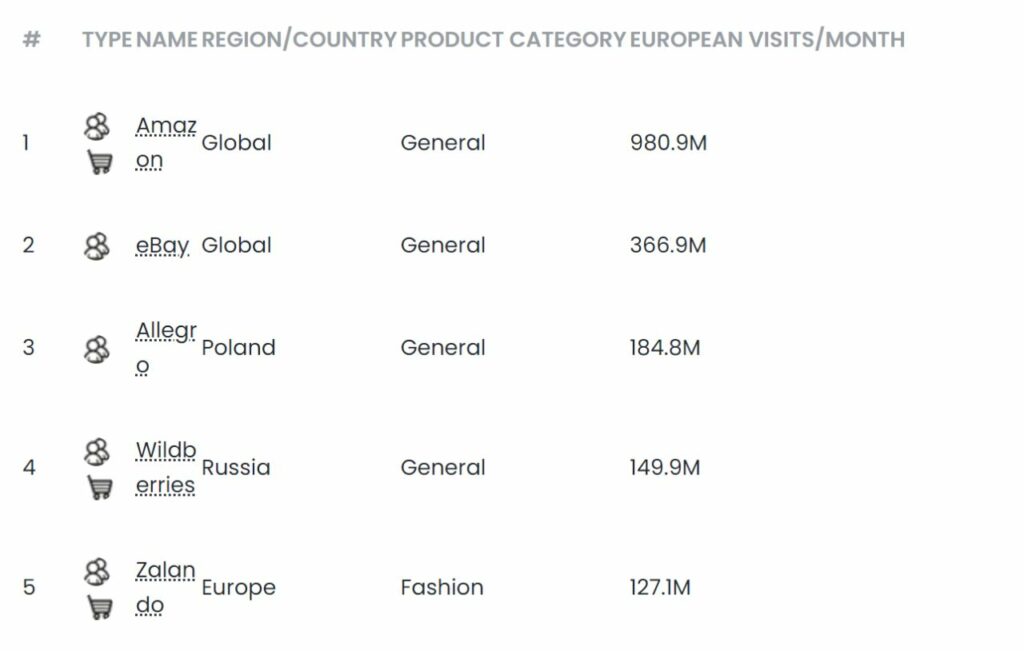 Top Online Marketplaces In Gibraltar
The only notable manufacturer in Gibraltar is Crystal, which operates out of Casemates Square and has a brisk business selling high-end crystal goods to tourists. This locally owned company now offers its distinctive figurines, decanters, and glasses to clients all around the world via online selling. It captures trading nous, which is at the core of Gibraltar's business community.
Gibraltar's only natural resource may be its aptitude in spotting market opportunities and seizing them. Early merchants from the British motherland, particularly those headquartered in the north-western cities of Manchester and Liverpool, supplied the British military in Gibraltar.
This was acceptable for goods with a higher value or those that weren't perishable, but galleon transportation wasn't exactly quick or always safe from French and Spanish navy's interceptions. Soon, traders from Gibraltar started bringing products from the established Mediterranean ports of Genoa, Valetta, and Barcelona.
Over time, several of these traders settled in Gibraltar, bringing their traditions and cultures with them. We now have the modern Gibraltarian as a result of their gradual cultural blending with both British and neighboring Spanish cultures.
Gibraltar's imports are a sight to behold. Particularly after the weekend, the line of trucks waiting to enter Gibraltar is about a mile long. It imports a lot for a town that isn't much bigger than East Grinstead.
According to a 2009 study by the Gibraltar Chamber of Commerce, businesses in Gibraltar spent over £174 million on goods and services from Spain in 2007. These purchases included everything from sand and cement to shoes and dog food.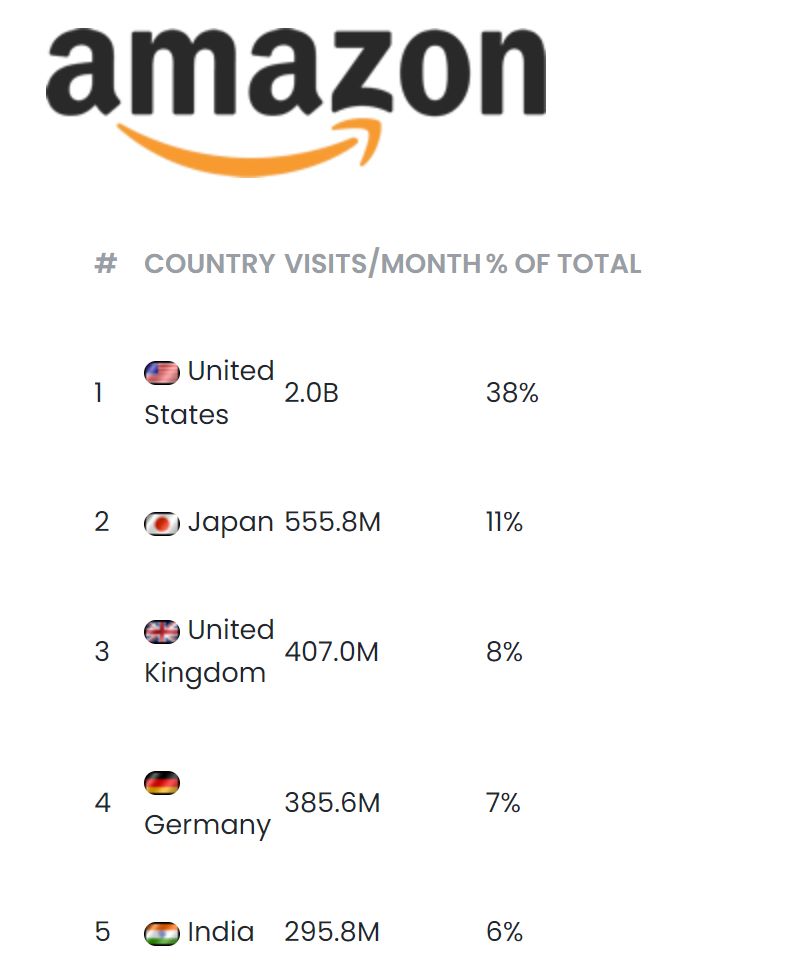 Future Of Online Marketplaces In Gibraltar
Gibraltar's main trading partner continues to be the UK. For thousands of European expats who live on the coast but yearn for a truly British retail experience, the Morrisons store in Gibraltar is a must-visit location. There are about 18 HGVs traveling from the UK to Gibraltar on any given day.
Although it requires some effort, the company clearly sees value in transporting goods 1,300 miles from its UK depot to the Gibraltar store. Some regional businesses, like Saccone & Speed, were founded especially to service the British diplomatic corps and the Royal Navy.
Saccone & Speed thereafter followed wherever they had established themselves, including Malta, Cyprus, Africa, and the Far East. It continues to be one of the leading importers and distributors of wines, liquor, tobacco, and food on the Rock even after 175 years.
Many things are more expensive in Gibraltar than in Spain or the UK, despite complaints from the locals, but this is due to the costs incurred for conducting business there. For instance, warehouse prices are substantially greater in Spain as space is at a premium.
In truth, the wholesale and retail markets in Gibraltar are quite competitive. Every workday, product sales representatives visit their retail clients to secure sales, check inventory, and ensure that they are not outperforming their rivals.
However, due to online shopping and parallel trading—the import and distribution of goods by non-official agents—the exclusivity that an official importer or distributor once enjoyed has virtually dwindled.
Conclusion: Online Marketplaces In Gibraltar
In fact, during the past decade, online marketplace sales in Gibraltar are beginning to sprout out. In fact, some of the store owners on The Rock purchase their inventory from other online merchants and subsequently mark it below suggested retail value to sell it in their brick n mortar stores.
An enviable global reputation, robust regulations, competitive taxation structure, commendable infrastructure, consistent growth combined with an efficient, stable and business friendly government are some of the reasons why Gibraltar continuously attracts global investors and entrepreneurs looking to establish themselves there.
Many of the establishments on Main Street currently face a major invitation to start online sales. Entrepreneurs should take up the cudgel and launch online marketplaces in Gibraltar and reap success. Similar to Gibraltar Crystal, local business owners will adjust, though, to ensure the success of their enterprises. Simply put, it's the Gibraltarian way.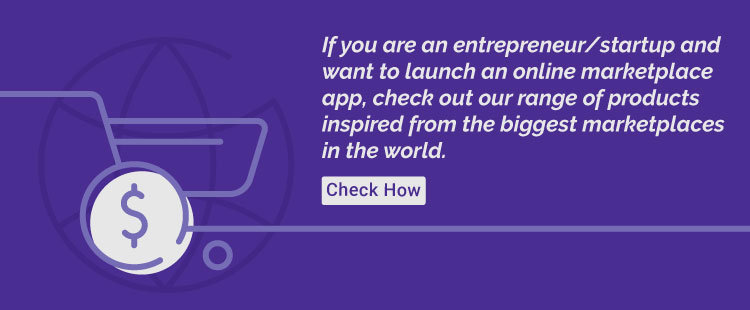 With an Engineering degree and a Diploma in Management under my belt, I worked for 16+ years in the automotive industry with various manufacturers. But my passion for writing was overwhelming, which I turned into a career. I have been writing for more than 10+ years and mostly in the IT domain. I am sure you will find the 300+ published blogs of mine in here informative, exhaustive and interesting.