Are you looking to expand your ecommerce business this year? Then online marketplaces are a must.
More than 10 million people reside in Sweden which is the largest Scandinavian country. This entails a natural demand for everyday essentials, clothes, books, electronics, personal products, healthcare stuff, etc. However, physically shopping in nearby stores is not the kind of convenience folks seek these days.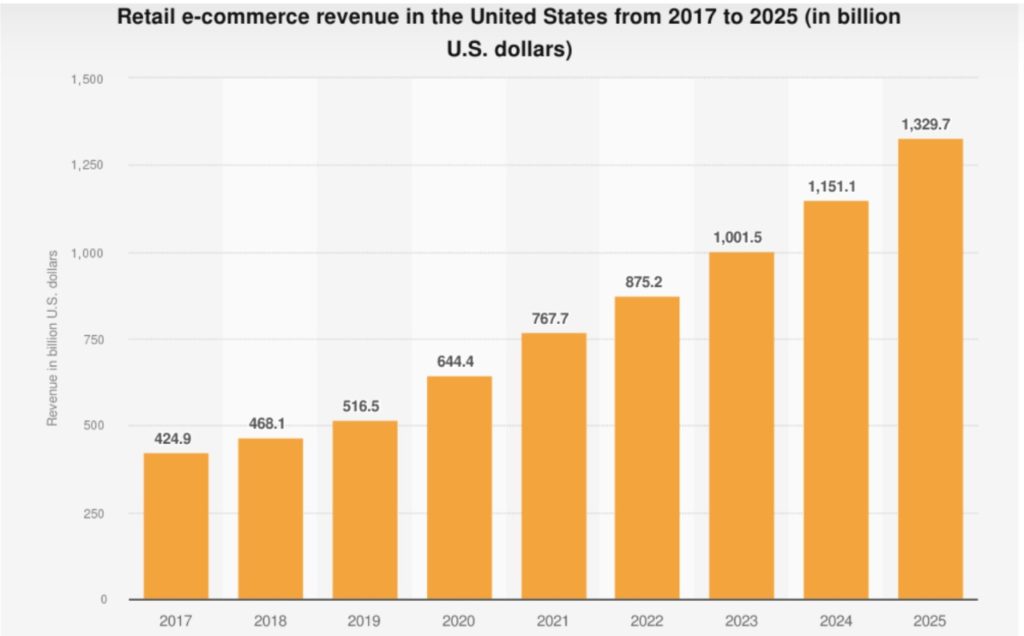 Physically shopping inhibits product options and stores are especially difficult to find in remote areas. Most importantly, they fail to handily fit inside your pocket like online marketplaces in Sweden do.
There's a direct influence in the growth of ecommerce business on all types of companies. A survey stated, 55% of businesses selling on marketplaces generally garner 18% profit margin and 42% small businesses experience generous revenue growth having imbibed online sales.
Introduction To Online Marketplaces
An online marketplace at its core, is an ecommerce site offering various products from a plethora of sellers. Some of the most reputed marketplaces are:
Amazon
Walmart
Mercado Libre
eBay
Wish
Etsy
Alibaba
There are also other niche online marketplaces such as Bonanza; Fruugo and Hollar. Fashion-focused marketplaces are: Zalando and Fullbeauty. Bargain-focused marketplaces are: Tophatter and Tanga.
Try to wrap you head around this, there are close to 145 online marketplaces that could essentially power startup businesses to reach new customers who do their shopping online either in the US or in countries like Japan, the UK, Germany with trillions of dollars in revenue for you to tap into.
Of course that did be a lot on your plate, but remember this, you really don't need to put your foot into all of them at once. You just need is determine which channels fit your brand, then pick and choose what seems apt for you.
Online Marketplaces in Sweden
Ecommerce sites or marketplaces connect sellers to buyers online. After scrutinizing the growing market of online marketplaces in Sweden, it is safe to say that the Swedes love shopping online. Sweden's market is second only to Denmark in terms of size in the list of biggest online marketplaces in Europe.
In 2021, the total revenue of online marketplaces in Sweden was $15.5 billion. Last year, apparel and footwear were the most sought after items by the Swedish population. The sector generated a revenue of $1.7 million.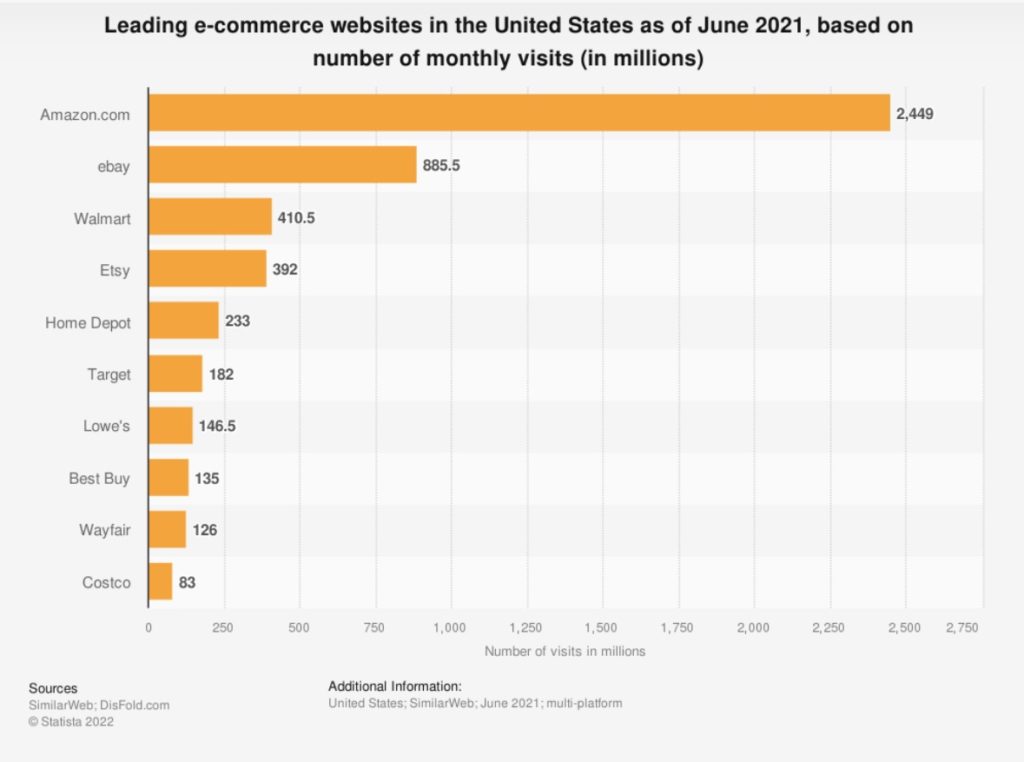 The beauty and healthcare segment followed suit. Online marketplaces in Sweden ensures growth. For 2022, its revenue is projected to reach $18.30 billion.
Benefits Of Selling On Online Marketplaces
Ecommerce marketplaces and online selling are hugely popular as these channels constantly endeavor to come up with new ideas to keep their customers satisfied. This is of course great new for third party sellers.
That means most marketplaces will go the extra mile to make it possible for brands and retailers to market, sell and achieve. This is because the easier it is for clients to use a platform, their experience improves and so will chances of a revisit.
There are three particular advantages:
1. Fast to launch
If you're new in the market, then online marketplaces are an excellent path to choose for you to drive traffic to your new ecommerce website, to generate revenue and to build your brand. All you need is to get approved as a third-party seller, then you upload your product feed and begin selling.
2. Established programs
Most established online marketplaces have avenues to help you quickly shore up marketing, selling and execution.
Amazon Marketplace, eBay and Google offers sellers' access to Amazon Advertising, eBay Promotions and Google Ads. These digital marketing programs possess tools to place your new products in front of customers at the right time.
Options are also available to help sellers meet consumer expectations of free and quick deliveries.
3. Large customer bases
Many marketplace entities have enormous user base who regularly shop with them. Amazon, eBay and Walmart put together comprise of nearly 3 billion active monthly visitors.
How Online Marketplaces In Sweden Succeed?
Each online marketplace in Sweden has its own exceptional operational habits, product categories, user base and listing fees. To make the right decision, doing upfront research is obligatory.
Before businesses leap into an online marketplace to ensure as much profitability on these platforms — you would have to first identify the best online marketplaces in Sweden for your brand.
Strategy, planning and obtaining profits is the foundation of a successful business. Online marketplaces in Sweden use business models as a skeleton to systemize their dream ideas into an effective business. Some business models can be:
B2B
B2C
Subscription-based
Using above models helps online marketplaces in Sweden compete in the market, reach their target audience and monetize their services. Above processes also give the business a headway to plan and earn profits from sales, advertisements, in-app purchases, subscriptions.
Let's look at some examples of online marketplaces in Sweden in detail below.
The IKEA business was coined taking initials of their founder Ingvar Kamprad, the farm he grew up on – Elmtaryd and a nearby village called Agunnaryd. The multinational company was founded in 1943. Most people know IKEA for its beautiful visions on interior design and home furniture. The craftsmanship of these pieces promise quality at affordable rates.
In 2021, the business had retail sales of $43.7 billion. IKEA stores received footfalls of 775 million since re-opening after the pandemic. Its online portal got a warm welcome as well with 5 billion new customers. The year 2023 has been marked by the furniture brand to enter 17 new markets.

The Insjön-based business of Clas Ohlson is named after its founder. This century old company has been present in the European market since 1918. Its online platform offers an extensive list of own-label items or hand-made products made sellers. These are ideal for home décor and maintenance while stationary, art supplies, electronics and more are also available.
In May 2022, the Scandinavian site of Clas Ohlson was Sweden's most visited marketplace after Amazon. Currently, the retail company has customers in five markets. In 2021, their sales drove up by 6% and approximately amounted to $8.62 billion. The listed company invests in millions other firms too. It last invested $51.4 million in an ecommerce company, Mathem.
Adlibris has a book for everyone. The retailer is Sweden's leading online bookshop with over 13 million selections. Christian Lauritzen, Fabian Fischer and Pär Svärdson established the Adlibris in 1997. Avid readers can find renowned titles while artists can find their haven for paints or stationary.
Items like toys, baby products, craft materials, etc. can also be purchased on the platform. The retailer services free pick-ups and delivers at a fee. Last year Adlibris generated a revenue of $40 million.
Erich Kellerhals, Helga Kellerhals, Leopold Stiefel and Walter Gunz founded Media Markt in 1979. Tech savvy individuals might be particularly interested in Mediamarkt's offerings. The German business specializes in the sale of consumer electronics. A wide range of more than 350,000 are available on its web shop at low prices.
It is one the largest electronic retailers in Europe with more than 870 stores in 12 countries. 28 of these stores are in Sweden. Sellers can offer their products on Media Markt to get access to a pool of 21 million potential customers. As of 2021, the private company is worth an estimated $100 million.
Gamers and technology enthusiasts can call Webhallen their home. The platform sells products like TV's, laptops, video games, home appliances and more. Alongside, it has history of manufacturing its own games and limited-edition phones. Bendik Cavallin founded Webhallen in 1999 with the idea 'think big'.
Since then, it has 22 physical stores and also offers delivery via its webshop 24/7. Webhallen is big for thousands of gaming fans and hosts lives, contests and had a cosplay café in 2014. In 2021, the Solna-based platform's revenue was $5 million.
Conclusion
In the past 5 years, retail ecommerce sales in the US has more than doubled. It has galloped from $424 billion in 2017 and is expected to touch $874 billion this year.
You'll want to understand the different strategies for marketplace sellers, which ones hold the most promise for your products, and what you need to do to ensure a smooth start.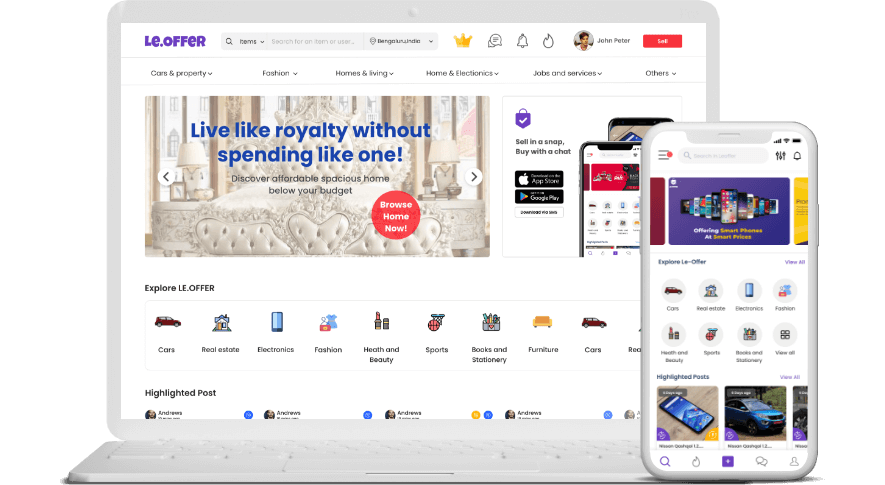 Today, experimenting with a wide genre or sticking to a niche is possible. You can choose to introduce a world of books, games, electronics, clothes or all these products through a marketplace platform. A steady progress can bring value in the form of a brand presence, growth and revenue.
However, being detail-oriented and mindful throughout the process is key. The first step will be choosing a skilled team like Appscrip to build online marketplaces in Sweden. Get in touch with the makers of Le.Offer – Appscrip and kickstart your entrepreneurial journey today.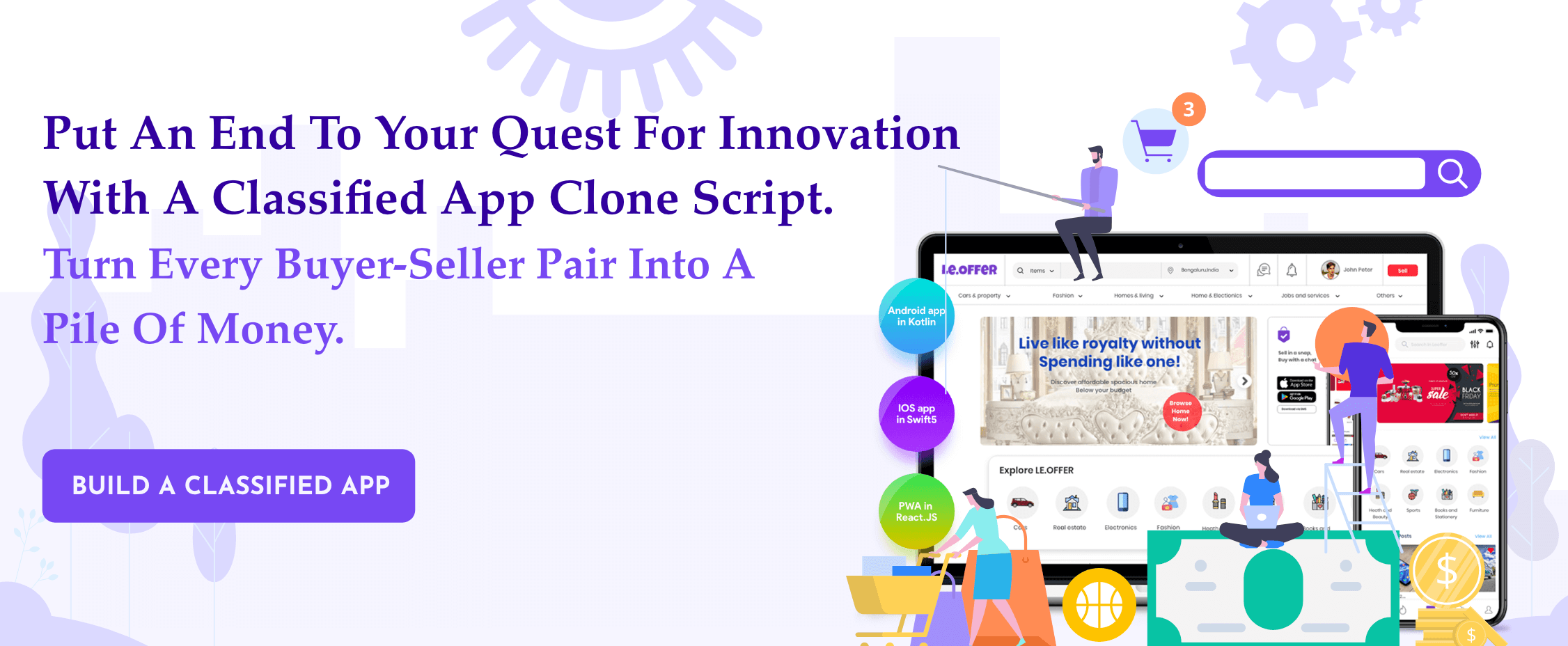 With an Engineering degree and a Diploma in Management under my belt, I worked for 16+ years in the automotive industry with various manufacturers. But my passion for writing was overwhelming, which I turned into a career. I have been writing for more than 10+ years and mostly in the IT domain. I am sure you will find the 300+ published blogs of mine in here informative, exhaustive and interesting.