There are very many ways of purchasing medicines for us human beings, but then don't be flummoxed when you discover as many ways of buying vital medications for pets too. Most often people buy them directly from the veterinarian on their way out or then visit a regular pharmacy-store. Now you have another option – pet medicines online.
Many sites now offer pet owners the option to upload a copy of the prescription, while others will call your vet's office directly after you place an order. It's one of the most convenient and affordable ways of getting medications for your pet.
Popular pet medicines online sites
One of the more reputed pet pharmacies online is 1-800-PetMeds, which is certainly a well deserved stature. They offer a plethora of pet medicines online for dogs, cats, and horses. The site is easy to navigate, and has the widest-range of selections. You can easily navigate through pain medications, diabetes care, and several other categories of ailments.
The site automatically compares the cost of the generic version with the branded one so that a consumer does not miss an opportunity to save. They also offer free shipping for orders over $49. One debacle is the site's UI isn't as user-friendly as its competitors.
1-800-PetMeds insists on an active prescription and info on your vet. Or you can send a copy of your prescription to a mailing address. The site offers product guarantee, and will refund the entire amount if your pet doesn't consume the medication or if you feel the medication isn't effective or you don't want the medication.

Chewy has a reputation for a range of pet foods and pet oriented items, and its online pharmacy is commendable too. The site offers pet medicines online for owners of birds, reptiles, and even horses, in addition to dogs and cats. They have a spectrum of medications treating major ailments from arthritis, allergies to thyroid issues.
You can in fact search for generic medication—that offers substantial savings in addition to branded equivalents.
The options include soft chewy medicines or liquid suspension other than the usual standard capsule. The best option available on the site is to search for medications by health condition which is often easier than figuring out names of specific medicines.
After you get to the product page, you can select by weight and quantity to match your pet's prescription.
You would have to provide your pet's prescription information before shipping. An option available to auto-ship the prescription for refill at a regular interval entitles you to free shipping for orders from $50. For new clients, the site offers 30% discount on your first auto-ship order.
Walmart is a wonderful place to order your pet's prescription online. Walmart Pet RX, the brand's online pet pharmacy, is easy, convenient, and an affordable source for pet-owners of dogs, cats, horses, livestock, and farm animals. It's simple to filter for medications by brand, category, or ailment.
You can also specify medicines as capsule, liquid, or injectable. Or even check a box if your dog is on a special diet at during the  administration of medication. Options are available for rapid reordering, obtaining refills, and availability of both generic and branded meds.
Many medications have extensive descriptions with detailed instructions on usage, special precautions, and active ingredients listed on the product page. Walmart Pet RX offers free two-day shipping for orders over $35. Its reorder feature offers further savings off the regular price. Walmart Pet RX will get in touch with your vet's office for prescription confirmation.
Another online pet pharmacy, PetCareRx is a great resource for prescription medications for dogs and cats. The "pharmacy" button makes it easy to separate prescription medications from over-the-counter products.
The site also separates medicines into categories such as antibiotics, bladder control, and so on. Both brands and generics are available. The site's PetPlus membership program provides wholesale prices on prescription medicine at the cost of $65 per year.
PetCareRx will confirm your prescription with your vet after an order is placed or you can mail them a copy. The USP of this pet medicine online site is that it has a well-researched advice section providing detailed guides for how to administer various medications.
VetRxDirect offers a host of prescription medications, as well as vet-prescribed foods and flea, tick, and heartworm treatments. Their medication pages separate by sub-category and you can see a variety of options for each medicine. The layout is confusing as there is a substantial selection of medication.
The Q&A feature on product pages is well researched and answers questions pertaining to prescription medicines. They're highly thorough and you'll find most answers before ordering.
VetRxDirect offers free shipping for orders above $49 and has seasonal sales with additional discounts. The site contact your vet's office after an order has been placed and no additional action is needed for refills if the prescription is valid.
Also Read: Telemedicine App Development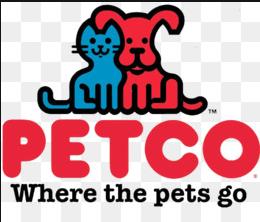 Petco is a trusted brand for pet owners who purchase food, toys, and other equipment. They are also reputed for online supply of medicines. Presently they supply pet medicines online only for dogs and cats. Navigate to the pharmacy tab on top of the screen and choose an option.
From there, you can steer to different categories such as allergy relief, anxiety, and ear and eye care. The site also gives the option of filtering by the brand, price range, and for repeat delivery.
Petco's rates are competitive and they offer considerable discounts when the shopping goes above a certain threshold. Its one-click refill system is pretty enticing hence replenishing your stock is a breeze. But make sure to have an active prescription for all orders.
With an Engineering degree and a Diploma in Management under my belt, I worked for 16+ years in the automobile industry with various manufacturers in various capacities. But my passion for writing was overwhelming, hence I turned that into a career. I have been writing for more than 10+ years on various domains including the IT industry. I am sure you will find the 200+ published blogs of mine in here informative, exhaustive and interesting.