Sweden is an ideal country to launch a business and run it successfully.
The country is reputed as a developed economy and possesses a strong business culture that favors launching startups.
Here we discuss the most profitable business ideas in Sweden that anyone can imbibe effortlessly and kickstart with low investment. The below mentioned business sectors have reasonable demand and investment opportunities are plenty in Sweden.
Sweden is known for the purchasing power it enjoys and therefore sales prospects are pretty high. Launch a business after doing thorough research, this will fetch you good profits in this country.
Sweden ranks 10th amongst 190 countries of the world when it comes to the ease of doing business. The government and other agencies also ensure that starting a business is not a tedious process.
Sweden has an amazing and well-developed system of transport and communication. This factor aids to launch and grow your business in efficiently.
Introduction: Profitable business ideas in Sweden
We have listed out several profitable business ideas in Sweden, you can pick any out of this list as per your choice.
You can also source funding for your venture or business start-up in Sweden via several means that include ALMI, Vinnova, Tillväxtverket, local universities, etc.
Setting up a business and owning an enterprise in Sweden depends on the citizenship of an entrepreneur. The Swedish government has laid out different rules and regulations for foreigners regarding residence requirements to launch a business venture. For example, if you originate from European Union /European Economic Area / Switzerland, then you would require a residence permit.
Sweden's top 4 cities to launch a new business would be:
Malmo
Stockholm
Gothenburg (Göteborg)
Uppsala
Profitable Business Ideas In Sweden
1. Vegetable Farming
Vegetable dietary habits is considered healthy in Sweden due to which the consumption of vegetables is quite high. Therefore launching a vegetable farming business or organic vegetable production is considered ideal here. Vegetables such as cabbage, spinach, cucumber, lettuce, etc are very much is demand here.
Inculcating crop rotation method of farming is an effective method of cultivation. Thus you can cultivate multiple vegetables depending on the season or its demand. And to be successful in your vegetable farming business, it is a good idea to have an efficient network that include local markets and stores so as to quickly sell your produce.
2. Horticulture
Horticulture business is quite promising not only in Sweden, but in most parts of the world. Focus on organic fruits as there is always demand for such produce. Fruits like guavas, mangoes, oranges, or cherries are good to go in any country, so make sure to produce them on your farm.
You can also produce organic fertilizer vermicompost on your farm, this will not only cut down your expenses but will help in having a good harvest. Vermicompost is the process of composting decomposing vegetable or food waste utilizing various species of worms.
Vermicompost organic fertilizer production is a major component in agri-business models that requires low initial investment. Vermicompost is basically organic manure. Rural areas where there is abundance of agriculture, suburbs, and semi-urban villages are ideal locations for setting up a vermicompost unit.
This biofertilizer is organically prepared and is rich in micronutrients like Sodium, Potassium, Phosphorus and other essential nutrients imperative for plant growth.
3. Real Estate Agency
Real estate is a booming business in Sweden, as in most developing economies too. You can launch a real estate agency business in Sweden and earn handsome income. The primal need in this business is to be digitally savvy. Having a website, creating a network and having a good rapport with real estate contractors are all necessary requirements.
You have to search out prospective buyers and successfully provide them what they are looking for. Online marketing and having an able social media strategy is very important to grow a real estate agency business.
Real estate business is among the most profitable business ideas in Sweden. It keeps on gaining ground in most cities as businesses sprout and new ventures open up. This implies you need to be aware of real estate requirements in your region of operation. Keep in touch with other real estate brokers so that you can collaborate with others if necessary.
Begin your business after sufficient market research in order to launch at the right scale. Real estate agencies earn huge profits especially if handled correctly.
4. Home Cleaning
Home cleaning is very much in need is many cities and hence is among profitable business ideas in Sweden. Anyone can start a home cleaning business and office cleaning with low capital. You can go on to later add disinfection and sanitization services to increase clients and earn more. It is imperative to use safe products and certified disinfectants.
You could also add chimney cleaning services in your list as there are lot many house with chimney.
Good networking and able digital marketing is necessary to enhance the growth of your home cleaning and office cleaning business. Cleaning is considered important everywhere in the world. This is one business that has been open to anyone and gives great benefits.
5. Food Delivery
Food delivery business is a much sought-after business as it is profitable in any part of the world, especially after Covid-19. If you are a chef or a cook by profession, you can foray into the food delivery business.  Delivering food to homes or offices would be part of your itinerary.
Delivering healthy food without delay is essential for the success of your food delivery business. You can either hire efficient delivery agents' and give importance to packaging or you can take the services of any delivery agencies.
6. Open a Restaurant
Restaurant business is another profitable business provided you can manage it efficiently. The location of your restaurant is important as people should be able to reach it easily and it should be located in the best part of the town. Secondly invest in creating a good interior ambience and use fine crockery.
Then you would have to decide on the kind food you want to serve, it can be local delicacies of international food. For this you would have to research on the local favorites. Having a good marketing and resorting to delivering food online is also imperative.
Cafes are the favored by both the young and old. Over the past decade, the coffee shop industry is booming rapidly. The coffee shop serves as a preferred place of work outside work and a place to relax. The coffee shop business similar to the restaurant business is a typical way to turn your love for coffee into a profit-making venture.
Coffee shops are similar to restaurants. And you need to invest time and creative energy to make it successful. When your investment is limited, then you would have to put in an overdose of hard work. You need good marketing and promotional activities to earn good profit.
7. Fintech
Fintech is promising in any part of the world even in Sweden. As of September 2021, there were 509 fintech firms operating in Sweden. The largest subsector in the fintech industry comprises of 105 firms providing payment and transfer services. This is followed by the wealth and cash management subsector with 100 fintech firms.
If you have the right credentials and are skilled in financial technology, you can launch a fintech business in Sweden. Keep in mind that you choose the niche that is right for you to launch a fintech business and achieve success. You can start with personal finance management, mobile banking and payments, and money transfer that have maximum demand.
Few reputed firms operating in this domain are: Klarna, an ecommerce payment solutions platform for merchants and shoppers. Karma designs and offers apps that help to minimize the food wastage in grocery stores and restaurants. Dreams is a Neo-bank that makes it easy to save, spend or lend money in a simplified, engaging and social manner.
Bynk is a fintech company making use of data-science to provide personal loans.
8. Online Marketing
Online marketing is the niche that will stay for a long time to come. Online marketing is the exercise of leveraging web-based channels to spread information about a company's brand, products, or services to potential clients. Online marketing is an all-inclusive term for promotions shared via social media posts, emails, paid advertisements that are displayed on search engines, etc.
Entrepreneurs can launch an online marketing consultancy and help your clients earn through online ads, social media marketing, and image building. SEO, content writing, content marketing and regular online updates are parts of online marketing.
Online marketing can be broadly classified into: SEO, Pay-per-Click, Social Media Marketing, Mobile Marketing, Analytics, Content Marketing, Email Marketing, and Affiliate Marketing.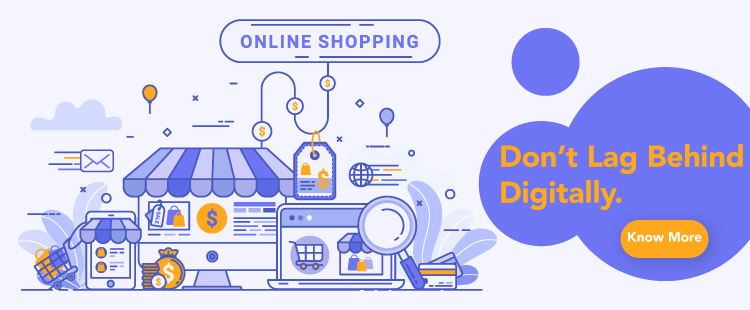 With an Engineering degree and a Diploma in Management under my belt, I worked for 16+ years in the automotive industry with various manufacturers. But my passion for writing was overwhelming, which I turned into a career. I have been writing for more than 10+ years and mostly in the IT domain. I am sure you will find the 300+ published blogs of mine in here informative, exhaustive and interesting.