Across Europe around 10 firms compete in the instant grocery delivery business. Together they have raised more than $2 billion and half of them were established in the year of the pandemic (2020).
Successful and well-funded online food-delivery platforms are jumping into the fray to offer dedicated grocery delivery services. However, the Chinese market proves that delivery services alone cannot crumble the defenses of Europe's supermarket chains that are worth $2 trillion. But instant grocery delivery or quick commerce can help tilting the balance.
China's quick-commerce entities such as Miss Fresh, Dingdong Maicai and Meituan Maicai compete alongside several online grocery models such as JD Super, Pinduoduo and Alibaba Taoxianda – these are jointly responsible for a 20% penetration in the Chinese market.
Those driving the online grocery business in the U.S and Europe should realize quick commerce brings in narrow profit margins compared to other models but addresses lower consumer demand as it did in China. This proves B2C business models are more likely to disrupt the traditional grocery retailers.
Quick Commerce From Inception
Ordering groceries online and getting them delivered within the hour is not new. In 1998 Kozmo.com launched free-delivery of food within an hour and raised $250 million. But by 1999 their revenues dropped to $3.5 million and by 2001 the business shutdown.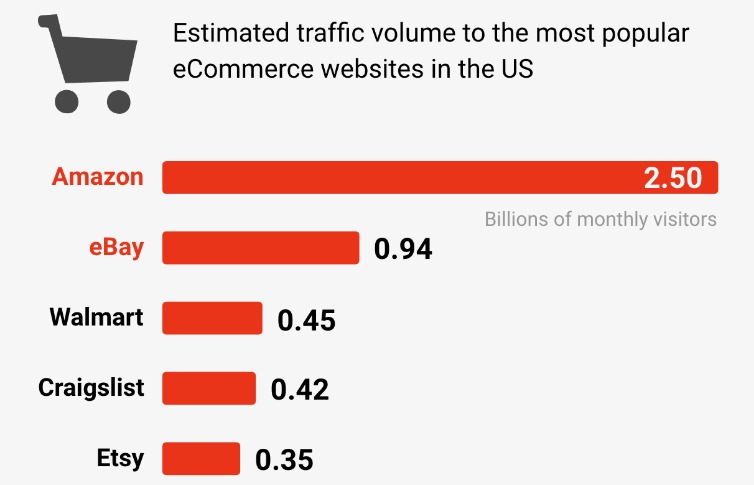 Gopuff was established in 2013 targeting students. They offered delivery of goods in 30 minutes. Gopuff was valued at $15 billion recently on raising a total of $3.4 billion — 75% of which came in the last 12 months. Last year, Gopuff revenues grew from $100 million to $340 million.
Kozmo.com went kaput in three years and VCs turned down Gopuff initially. But it took a pandemic to change this ideology and cause substantial fundraising in such firms. These firms are an inspiration for a whole generation in Europe.

Europe's Tryst With Quick Grocery 
In the past decade internet usage went right through the roof and the smartphone population hit 3.8 billion. Online grocery delivery became a byword due to the COVID-19 pandemic. Now consumers don't mind paying for stuff that comes to them.
Several online grocery business models exist, but the instant grocery / quick commerce is the approach that has been favored by European entrepreneurs and VCs for over a year and a half.  The model has a moniker "q-commerce".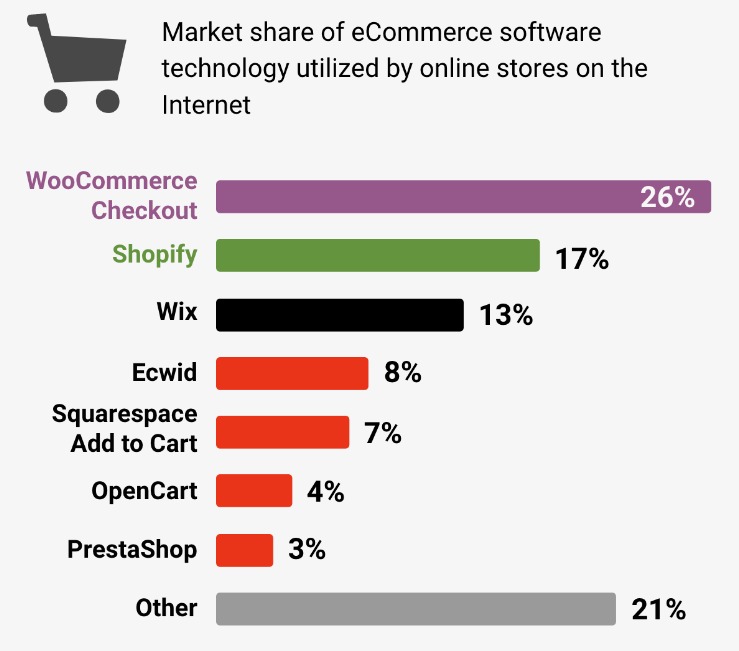 Companies maintain basic levels of SKUs otherwise consumers would locate them in convenience or drug stores. These are purchased directly from brands or distributors who store them in self-operated dark stores.
Marketing tactics are aggressive, often employing coupons for first-time shoppers. Many startups offer goods at supermarket price or at a discount. Delivery is via bicycle, e-bike or 2-wheerlers within 30 minutes with no minimum order value at $2.
Quick Commerce Firms
Companies like Getir (Turkey) (total funding: $1 billion, Valuation: $7.6 billion) and Gorillas (Germany – total funding: $336 million, Valuation: $1 billion) are leading the pack. In March this year when Gorillas announced a $290 million Series B in March 2021, it became the fastest European startup to achieve unicorn status (nine months on launch). They are now seeking Series C financing for a $2.6 billion valuation.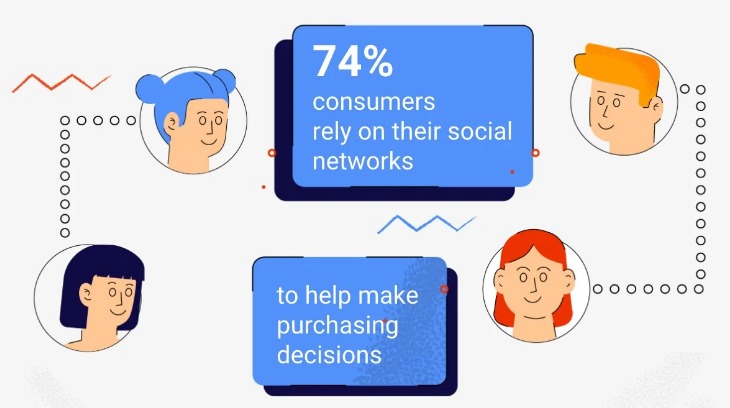 There are at least 10 other firms across Europe operating the same business model: Flink ($300 million raised and based in Germany), Zapp ($100 million raised and based in U.K), Dija – acquired by Gopuff ($20 million raised and based in U.K), Jiffy ($7 million raised and based in U.K) and Cajoo ($6 million raised and based in France).
JOKR established in 2021 has been floated by the Foodpanda founder. They raised the largest ever initial seed round of $100 million and then a $170 million Series A in July having Europe, Latin America and the US in their cross-hairs.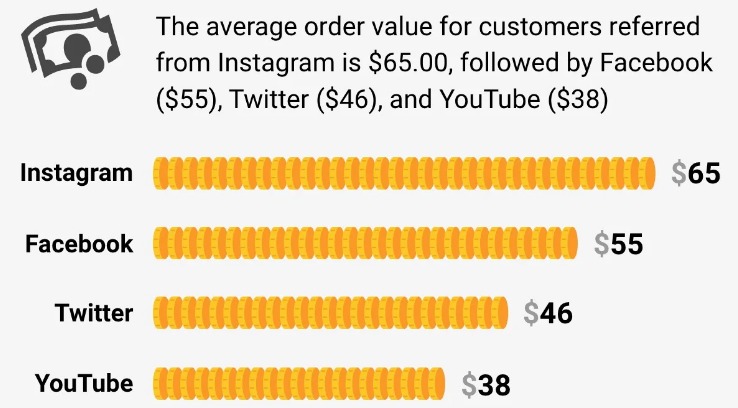 Food delivery firms have ventured into this space and received additional funding such as Delivery Hero through Dmart and Glovo through SuperGlovo.
Is Instant Grocery Profitable?
Gopuff reported an EBITDA of -45% (equaling $150 million) on $340 million in revenue. Gorillas are operating at -6%. Overheads and technology could further push these numbers further up.
But, this shouldn't be surprising as traditional grocers achieve only 1%-3% net margin. And not many have been able to earn profit with the supermarket-to-home delivery model in recent years.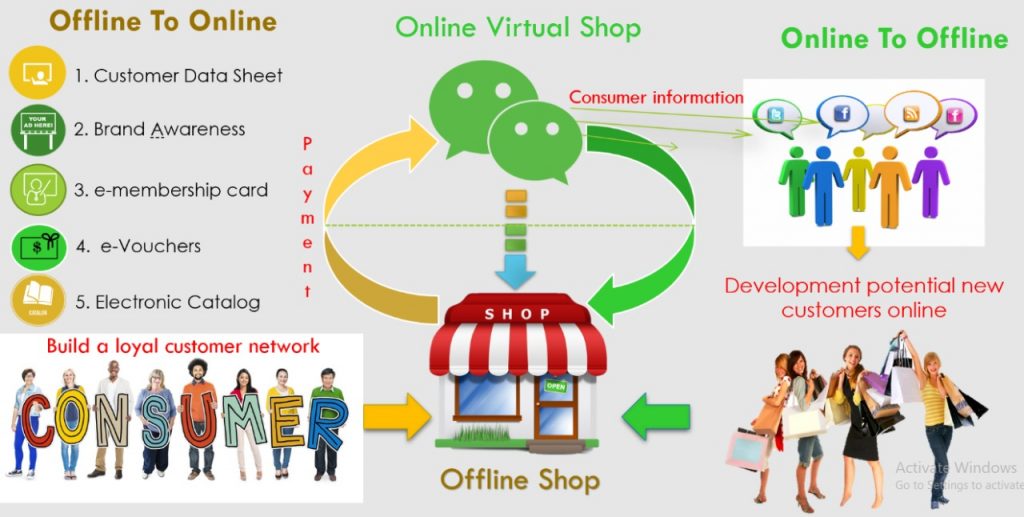 In India Zomato has given up instant delivery of grocery due to tight competition. Extremely tight delivery schedules of 10 minutes or lesser could explain lower revenues in q-commerce. To fulfill this they need to organize everything like warehousing, warehouse personnel and delivery staff which increases cost. Then there are additional challenges such as renting in expensive locations and managing headcount.
While operating such a model in itself is complex, many other q-commerce startups compete for further venture funding and come up with strategies such as:
Discounts/promotions/low prices (and claim to be the cheapest).
Promise shortest delivery times (we are the quickest).
Rapid expansion (None bigger than us).
These may not improve margins, instead could instill false hopes to consumers.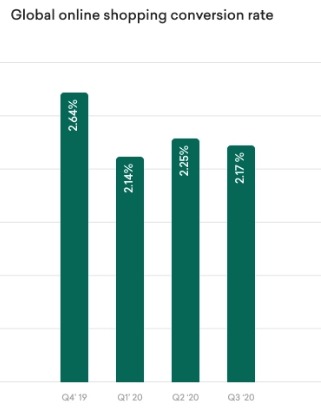 As the competition heats up and current practices prove to be unsustainable due to narrow margins, we need to recheck the bigger picture. The success of the instant-grocery unicorns rely on a huge market and is the European online grocery market big enough to sustain such competition.
Profitability depends on market penetration, therefore is q-commerce the best solution for online grocery delivery? China could show us the way with an aspiring e-commerce market that's nearly half a decade ahead of the rest.
Potential Of Europe's Online Grocery Market
China is the world's largest retail market at $5.8 trillion. The 25% online penetration last year values the online market to $1.4 trillion. China is way ahead of the second-largest online market (U.S) valued at $800 billion.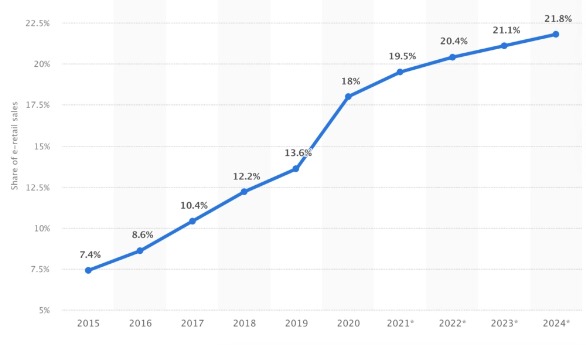 Online penetration is usually unevenly distributed across categories. Appliances, apparel, accessories, and electronics are majorly online sectored industries in China. But fresh food (15% online) and fast-moving consumer goods (25% online) are still holding ground.
The two combine for a 20% share of China's $2 trillion grocery market, which equates to $400 billion in the online grocery market.
Europe's total grocery market is worth $2.2 trillion. But with lower online penetration rates (Germany: 2%, U.K.: 10%), the online grocery market is worth between $75 billion and $125 billion as of 2020.
China's grocery retailers never matched Europe's supermarket chains dominance. Leading Chinese grocer Sun Art holds only 8% market share, while China's top five grocers 25%.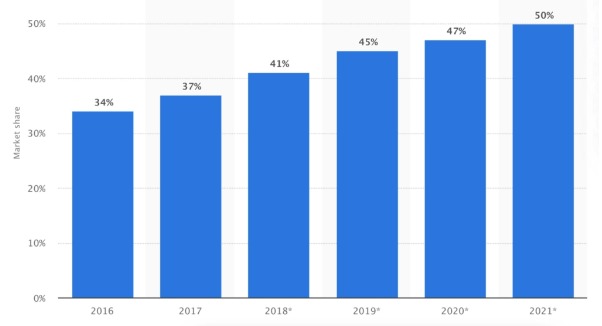 The situation is different with European traditional grocers like Germany's Edeka Group (Edeka, Netto), they have a 25% market share, and the top five grocers 75%. The situation in the U.K. and France is similar.
Tesco in the U.K has a 25% market share and the top five grocers at 75%. Carrefour, the dominant leader in France has 20% market share and top-five grocers 80%. When Europe's grocers have such large dominance, online players will find the going even more challenging.
B2C online Grocery Models That Are Promising
During an investor call Delivery Hero management stated that quick commerce could capture 25% of the online grocery slice in the coming decade. But this seems presumptuous considering what transpired in China. And remember, China has a head start of 5 to 7 years over Europe. The Chinese grocery market is prone to disruption due to weaker players.
Goldman Sachs reported q-commerce being the smallest segment in the online grocery business model accounting for $20 billion in gross merchandise value (GMV) last year, or around 5% of the total $400 billion Chinese online grocery market.
In fact quick commerce is just one among the five B2C business models operating in the Chinese online grocery space (as shown below).
Marketplaces (Market share: 60%).
Online supermarkets (Market share: 20%).
Store-to-home (Market share: <10%).
Community-based group buying (Market share: <10%).
Quick commerce (Market share: 5%).
1. Marketplaces
Major players: Alibaba, Pinduoduo
Future market share prospect: 50%.
Business logic: Asset-light marketplace with a large existing customer base, brand, farmers, and open stores. They manage operations largely by themselves. Revenue is generated through platform operations fees, sales commissions, services, and advertisements.
Consumer value proposition: Incredibly large product selection with many unique products at reasonable prices (due to direct sourcing).
Average basket size: Large.
Delivery: 1–3 days.
2. Online supermarkets (warehouse-to-home)
Major player: JD.com
Future market share prospect: 20%.
Business logic: Asset-heavy retail model with operations of procurement, warehousing and inner-city delivery. Profits come from the difference between wholesale and retail price.
Consumer value proposition: Huge selection of many rare products (including a huge range of imported goods), high product quality due to self-operated model, rarely out of stock, fast delivery (free due to high average order value).
Average basket size: Large.
Delivery: Same day
3. Online-to-offline (store-to-home)
Major players: Meituan, JD.com Daojia, Alibaba Taoxianda.
Future market share prospect: 10%.
Business logic: Asset-light with plug-in to bring inventory online. Instant delivery via delivery staff employed by platforms or crowdsourcing.
Consumer value proposition: Comprehensive and familiar supermarket product selection with quick delivery.
Average basket size: Medium–large.
Delivery: 1–2 hours.
4. Community-based group buying
Major players: Xingsheng Youxuan (raised: $4 billion), Shihuituan (raised: $1.3 billion), Meituan Selected.
Future market share prospect: 20%.
Business logic: Platforms recruit "Chiefs" (individuals or store owners), they operate community-based WeChat groups and receive a commission-based payment of 10%. Chiefs serve as local sales agents and collect orders by 11 p.m. for the next day. Marketplace sellers provide products overnight and products are delivered to chiefs at pick-up points by 4 p.m. Customers collect goods from the pickup location. Profits come from typical marketplace income streams.
Consumer value proposition: Social factor, free delivery, trust, bonding. Suitable for regions outside of the major cities. Low average order value requirement.
Average basket size: Small.
Delivery: Next day 4 p.m.
5. Q-commerce
Major players: Meituan Maicai, Dingdong Maicai, Miss Fresh
Future market share prospect: 5%.
Business logic: Asset-heavy retailer model, dark warehouses and self-operated delivery. Profits earned as a difference between wholesale and retail price.
Consumer value proposition: Most suitable model for fresh food, ultrafast delivery during impulse purchases.
Average basket size: Small.
Delivery: 15-60 minutes.
The top five models bring in varied product offerings, pricing-structure, delivery speed, and value propositions depending on the purchase.
If not all, some of these business models do exist in Europe. Moreover Europe's extensive focus on quick commerce grocery delivery model is flawed and detrimental.
It is important to note the inverse relationship between delivery speed and average basket size when comparing models. In exchange for a quick delivery, online grocery platforms restrict selection, and therefore order sizes are typically far too small. This makes several slower models attractive and profitable, even from a consumer perspective.
Many consumers value savings more than convenience. Thus q-commerce players cannot match prices offered by online and offline channels since their infrastructure is far more expensive to maintain.
Hence China's quick commerce startups have been limited to a 5% share of the online grocery market. So the stark truth is self-operated rapid-delivery model is not what solves consumer demand.
Q-commerce accounts for 5%-10% of the European online grocery market, which is $5 billion to $10 billion market size. Soon firms will realize while the opportunity exists, the total serviceable market for instant grocery is much smaller.
Europe's Online Grocery Battle Ground
If Europe wants to achieve 10%, 20% or even 30% online penetration in the grocery domain, there needs to be more competition, ideas and funding for substitute business models.
European entrepreneurs with experience in retail, e-commerce, logistics and with the willingness to look beyond instant commerce will be need to capture market share from Europe's dominating supermarket chains.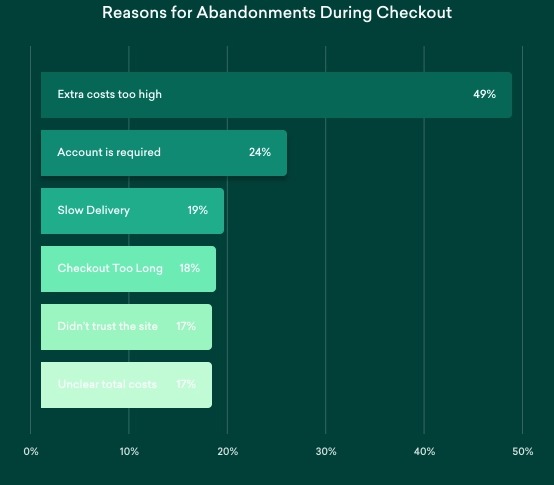 Here's how the fight between online grocery businesses are progressing:
Large marketplaces will continue dominance, if they can cut out distributors and offer innovative engagement tools and prices.
Substantial potential exists with large online supermarkets providing same-day delivery. European environmental awareness and localized sourcing gives a leeway for specialized online supermarkets.
O2O models are promising. Platforms would have to build suites for supermarkets to provide real-time availability data of inventory online. Space can therefore be utilized: as a supermarket and as a warehouse.
The community-based group-buying model is a model largely overlooked by Europe's startups. Success of platforms like Xingsheng Youxuan should inspire Europe's entrepreneurs. Picnic has forayed into this niche but lacks social engagement and third party pickup points.
Traditional food delivery outfits like Delivery Hero can have a sizeable role in the online grocery space. Meituan successfully moved to online grocery delivery from food delivery by utilizing various business models, such as supermarket-to-home, community-based group buying and quick commerce. DoorDash demonstrated that in U.S, where it emerged a formidable competitor of Gopuff.
Traditional Chinese retailers didn't make ample gains by shifting to the online grocery space. Therefore they warmed up to the idea of teaming up with the online players.
Europe's supermarket chains are pretty much assertive having advanced logistics systems, and strong bonds with brands and suppliers. Moreover, many of Europe's leading grocers themselves experienced significant revenue growth last year. They cannot be underrated, and acquisition may be the only favorable option for Europe's leading online grocery startups.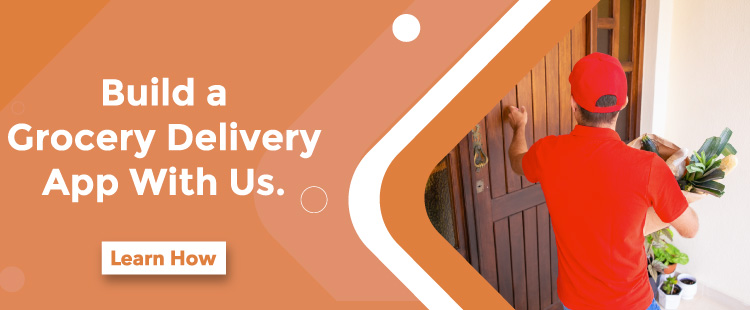 With an Engineering degree and a Diploma in Management under my belt, I worked for 16+ years in the automotive industry with various manufacturers. But my passion for writing was overwhelming, which I turned into a career. I have been writing for more than 10+ years and mostly in the IT domain. I am sure you will find the 300+ published blogs of mine in here informative, exhaustive and interesting.