For those who have been tracking venture funding or startup funding in Latin America, the past few years have been exciting as the funding not just increased but sucked in billions.
A growing number of global investors have been investing big bucks in the region turning Latin America into a mature market.
The Latin America Private Equity and Venture Capital Association (LAVCA) released its annual report mentioning the amount of venture money that has been pumped into the region.
The New York-based firm noticed that VC funding in the region has more than doubled to breach $4.5 billion in 2019 in comparison to $2 billion in 2018.
Despite the ill-effects of Covid-19, startups in the region have still garnered significant funding rounds. Credit line startup AlphaCredit's $110 million Series B extension in May and trucking company CargoX's $81 million Series E in April are a couple of eye-catchers.
Top 3 Funded Startups
The top-funded VC-backed tech startups in Latin America have collectively raised over $3.2 billion as of last month. The highest funded startup in Latin America is Rappi, the on-demand delivery startup based in Colombia with over $1.45 billion in total disclosed funding.
Rounding up the top 3 most well-funded startups in the region, we find Brazil-based challenger bank Nubank ($1.11 billion in total disclosed funding) and Argentina-based fintech Uala ($195 Million).
This region is home to 5 of the most well-funded tech startups that have raised at least $100 million in funding. Mexico-based Clip and Chile-based Adexus follow the top 3 startups. Only Rappi and Nubank have raised more than $1B+ in equity funding, giving them the prized unicorn status.
Other Top Funded Startups
Fintech startups in Latin American and the Caribbean have been garnering pace with respect to the number of startups in the fintech landscape that have come up.
These include firms such as Nubank, Uala, and Bankingly (banking) to mobile payments (Clip) and crypto (Bitt).
Rappi has an all-purpose delivery application in the pipeline that aims to be a personal assistant for users. Through this platform, it would be possible to buy products of different categories such as restaurants, supermarkets and beverages.
The application also includes a virtual wallet RappiPay, through which it is possible to make transfers and payments.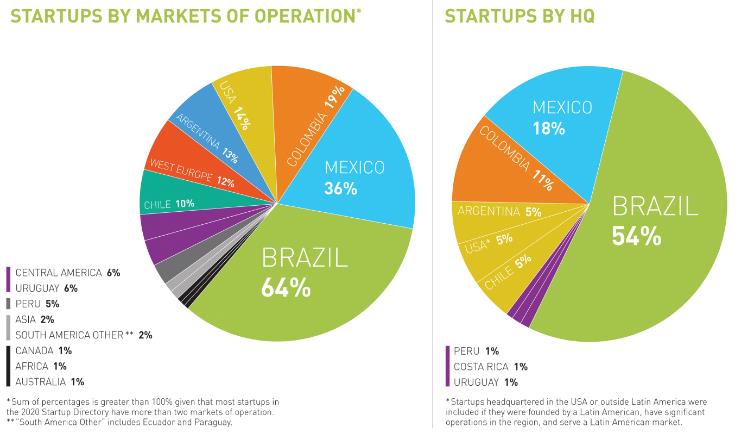 Nubank is a techno-savvy financial services startup in Brazil redefining standards. They offer a no-fee credit card that can be managed via a mobile app as well as a digital account (NuConta).
Uala is a virtual banking app that offers a prepaid MasterCard to enable users keep track of expenses, complete transfers, and more. Clip allows an individual or merchant to accept a range of payments using a smartphone plug-in and a revolutionary risk-management system to manage and process transactions for businesses.
Total Funding In Latin America
51 startups raised above US $10 million in 2018. And then raised a follow-on round of another US $ 10 million (up to US$1 billion) in 2019- that include Loft, Rappi, Gympass, Loggi, Nubank, and Quinto Andar.
In 2019 126 startups in Latin American raised US$1 million and above in verified venture funding and are still in operation.
As venture investment scaled in Latin America it has produced a growing army of startups backed by both the region's tech investors and global investors. Using venture backing as the standing criteria LAVCA established the Latin American Startup Directory to identify and track these startups on growth.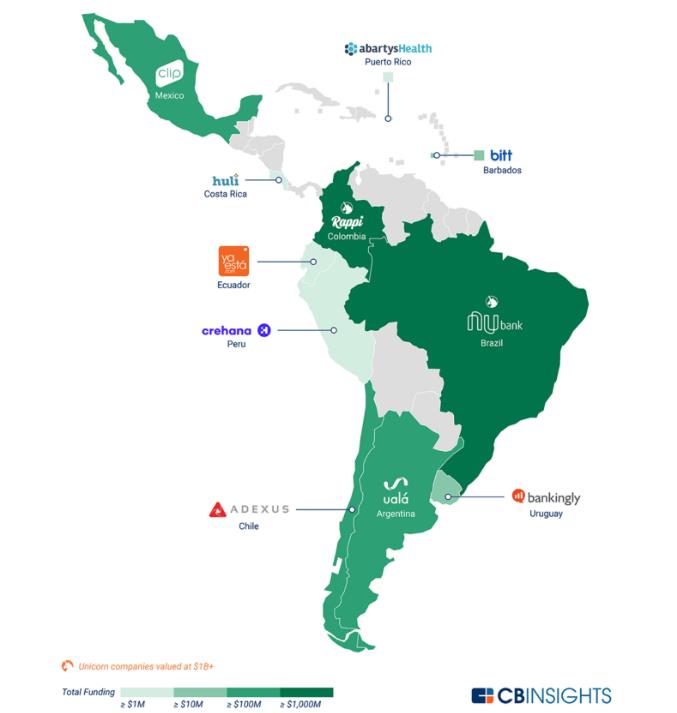 The surge was inspired by SoftBank Group Corp on their unveiling a $5 billion Innovation Fund described as the largest-ever technology fund focused on the Latin American market.
Records Go Tumbling
2019 was a record year in terms of fundraising in Latin America. Nearly $1.85 billion was raised across 28 investments in comparison $675 million across 30, in the previous year. $600 million was raised across two new funds by Kaszek Ventures, including $375 million for a fourth flagship fund and $225 million for the first opportunities fund. While Canary raised $75 million for its second fund.
Kaszek Ventures founded a decade back in Argentina has been actively investing in Latin America from circa 2011, namely QuintoAndar, Loggi and Nubank, and many others.
Co-investments between global and Latin American investors are rising. 70% of the $4.6 billion VC dollars was deployed via co-investments with more than one investor involved—regardless of their location. And 37% of the VC dollars were deployed via a co-investment involving one Latin American investor and a global investor.
For Ruvolo but for $50 million the rest involved cross-border co-investment. This indicates a global cooperation that supports startups with substantial traction with growth capital that was not seen earlier.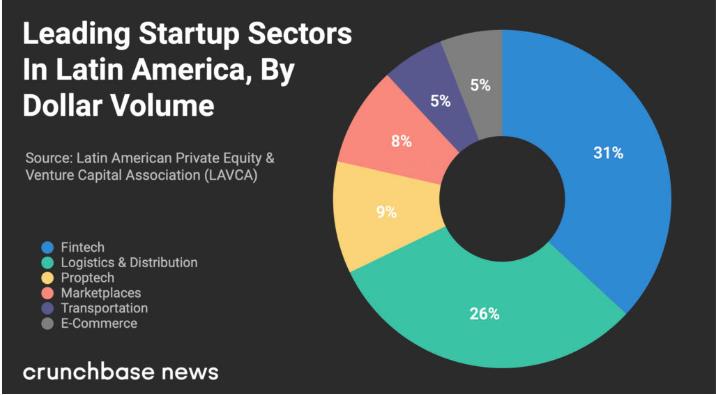 Amazing Deals In The Coffer
Transaction sizes are also growing; 11 disclosed deals over $100 million and 18 over $50 million have been disclosed this year. And other rounds including Brazilian fintech startup Nubank's $400 million raise (led by Silicon Valley-based TCV), Colombian on-demand delivery unicorn Rappi's $1 billion haul, and Brazilian real estate tech startup QuintoAndar's $250 million Series D has it closing in on unicorn status.
Looking at the breakdown of majority of venture dollars it isn't surprising where is went. Brazil led across all stages of VC investment, capturing 54% of investment in 2019 (222 startup investments totaling $2.49 billion).
Mexico was the next most by number of deals and revenue raised (100 startup investments totaling $649 million).
Federico Antoni and Fernando Lelo de Larrea founded ALLVP in 2012 a Mexico City-based venture firm. With investments in 25 tech startups spanning Latin America and Spain with focus on edtech, fintech, healthtech and ecommerce.
Fintech shows the way
Fintech continues its top position as the domain receiving the largest amount of investment dollars in Latin America. This was after 2019 when a shift was seen with more money going into logistics and distribution startups.
Brazil's Gympass raised $300 million from SoftBank, General Atlantic, Valor Capital and  Atomico. Brazilian fintech startup Creditas received $231 million from Amadeus Capital, SoftBank, Santander Innoventures and Vostok Emerging Finance.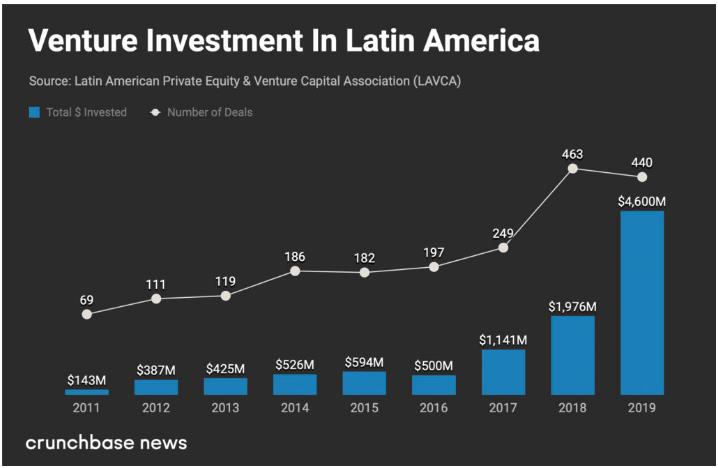 Sao Paulo-based logistics platform Loggi raised $150 million from GGV Capital, SoftBank, Velt Partners, Fifth Wall Ventures and Microsoft. SoftBank and Tencent invested $150 million in Argentinian fintech startup Ualá.
New trends
Mexican digital bank Klar raised $57 million in debt and equity. And in the aftermath of COVID its credit customer base has tripled. Startup funding in Latin America is paving a new phenomenon in the rise of venture debt and alternative investments.
It's important especially for fintechs. But this piece of the pie hasn't been available for Latin American founders.  What remains to be seen if the momentum could be interrupted by the COVID-19 pandemic.
Despite uncertainty around the depth and length of this downturn, we can only be rest assured that Latin American countries will spring back strongly with technology playing a bigger and varied role. Habits will evolve and digital adoption will enhance the landscape. The economic anxieties will cause organizations and consumers to review their lifestyle, priorities and behaviors.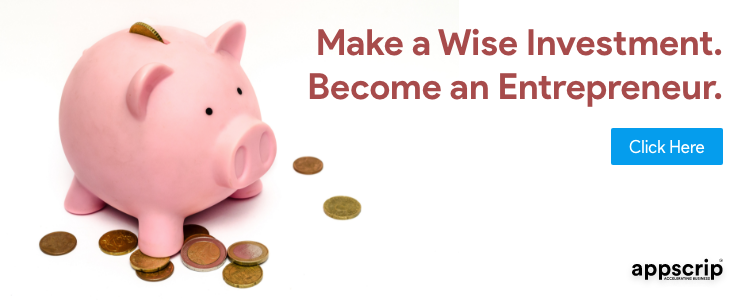 With an Engineering degree and a Diploma in Management under my belt, I worked for 16+ years in the automobile industry with various manufacturers in various capacities. But my passion for writing was overwhelming, hence I turned that into a career. I have been writing for more than 10+ years on various domains including the IT industry. I am sure you will find the 200+ published blogs of mine in here informative, exhaustive and interesting.