In 2021, the Danish ecommerce market netted a revenue of $6.5 billion and ranked 34th worldwide. 
The Danish ecommerce market has done all it takes to enhance online shopping by imbibing newer technologies. Ecommerce websites in Denmark have imbibed technology to enhance its effectiveness via smartphones, enable umpteen payment options, provided several pick-up facilities, optimized and recognized issues using big data analytical tools.
Stores that let you buy everything at one go are convenient for shoppers worldwide. Malls and ecommerce stores are built using this concept. However, the tap, select, pay and get it delivered process of online stores is comparatively more convenient. Especially when you are in a hurry or in times of urgency.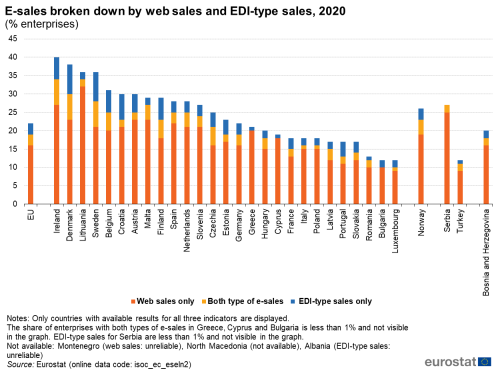 In the year 2021 the worldwide growth rate in the ecommerce domain was 15%. Danes have a lot of purchasing power and naturally reflect consumerist behavior. Thus, ecommerce websites in Denmark are successful. By 2025 the ecommerce revenue is expected to be worth $15.82 billion.
Denmark is estimated to further its ecommerce market at a CAGR of 5% in the next couple of years.
How do ecommerce websites in Denmark Monetize?
Four business models enable ecommerce websites in Denmark to generate revenue from sales, commissions, advertisement, promotions and shipping or other fees. They are:
Business-to-Business
Business-to-Consumer
Consumer-to-Consumer
Consumer-to-Business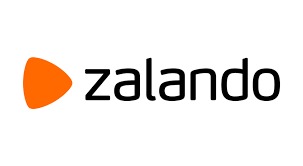 Berlin-based Zalando was established in 2008 by Robert Gentz and David Schneider. This elegant platform offers everything from accessories like hats to necessities like apparel and shoes. Zalando is active in 23 markets with more than 48 million users subscribed to its platform.
It is important to note, Denmark is the main market for Zalando and almost all the sales take place there. In 2021, the German company's global net sale reached $377.8 million after getting 7 billion site visits.
Berlin-based Zalando has managed to position itself at the top with 98.6% traffic from Denmark. In 2021, it enjoyed a market share of 15-20%. Most of its revenue is attained from product sales, commissions, advertising and partner programs. The fashion brand has had 8 funding rounds. Currently, it holds a total funding amount of $615.9 million.
Swedish clothing brand H&M (Hennes & Mauritz) has placed itself squarely in the hearts of the Danes. The attractive multinational was founded back in 1947 by Erling Persson. The brand has a swarm of worldly designers under its belt.
The company's big billboards, marketing and branding has a humungous influence among all age groups.
Many well-known personalities have endorsed the B2C brand. Most of its revenue is generated via sales, advertising and internet promotion. In 2021, it had a revenue of $23.07 billion. This fashion retailer accumulated $20.16 billion from global sales. It last raised $1 million in a grant funding round in 2018.
Matas produces with the purpose of 'Beauty & well-being for life'. Its website offers luxurious lifestyle, cosmetics and hair care products. The company began operating in collaboration with independent materialists in 1949.
It operates a total of 260 stores. Off these 259 are located in Denmark. There are various ecommerce websites in Denmark but Matas is the market leader when it comes to health and beauty products.
Last year, the listed cosmetics company generated total revenue of $5.9 million. 25.1% of this revenue came from online sales. The privately held business has gained 1.7 million Club Matas membership whom they have onboarded on the platform.
Elkjøp or Elgiganten (as known by the Danes) is all about selling consumer electronics. Their catalogue lists many items like TV, laptops, gaming consoles, etc., on its vibrant website. This Norway headquartered business was founded in 1962 by Trygve Fjetland.
In 1999, it was acquired by Dixons Group. Danish traffic for this website is the highest at 97.25%.
The business has 425 online and offline stores which operate in 6 countries. 38 of its stores are situated in Denmark. In 2021, the estimated global web sales was $542.4 million, while Denmark's net sales accounted for $300 million.
15-20% of their business comprises of Electronics & Media products, therefore this makes Elgiganten rank at the top. In 2021, Elgiganten made total revenue of $2.38 billion. Elgiganten generates its revenue from sale of goods, commissions and support services.
Boozt was founded in 2007 by Hermann Haraldsson. It is a fashion & lifestyle business with its target audience comprising of men, women and children. Most customers have landed on Boozt after not being too satisfied with the performance of the competition. This is due to their multi-brand Nordic selections and a technology developed in-house for delivery.
The marketplace runs most of its operations in Denmark and Norway. In 2021, it had net sales of $99.4 million. Its revenue in Denmark was $30 million in 2021. In Denmark's fashion market, Boozt ranks at number 7. After 3 funding rounds, Bootz raised a total of $56 million from 6 investors.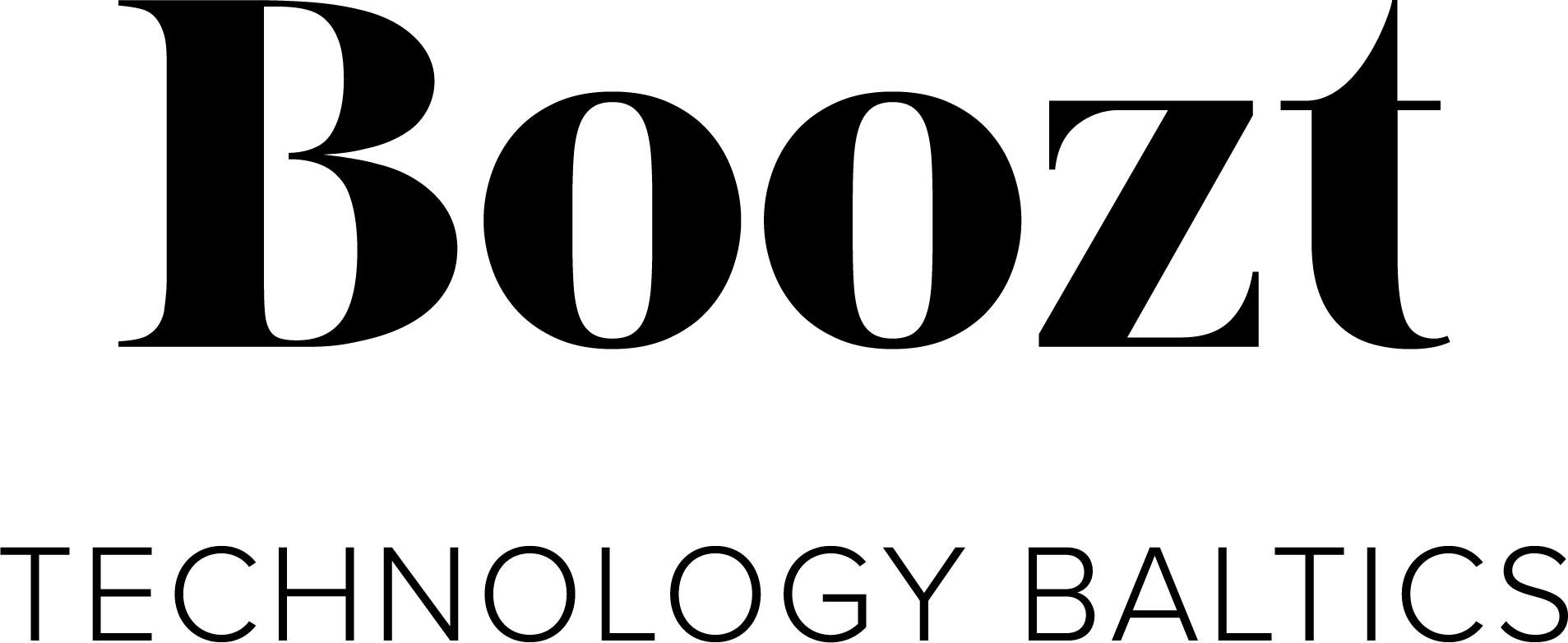 Boozt received its last funding in 2017 from a Post-IPO Equity round. Recently in May 2022, the megacorporation invested millions in Liveshopper. Boozt is becoming incredibly famous owing to high customer satisfaction.
Danes lead a high-quality lifestyle. 98% of them use the internet to surf and shop from ecommerce websites in Denmark. Thus, convenience is at the heart of this Scandinavian country. Things such as clothes, shoes, books, electronics and jewelry are often bought online on big ecommerce websites in Denmark.
In 2021, 67% of the Danish population bought a minimum of one product online.
Conclusion: Ecommerce Websites In Denmark
In 2020 Denmark was the 29th largest market for ecommerce having earned a revenue of $6 million, placing it ahead of Malaysia and behind Nigeria. Denmark's ecommerce market is expected to grow at a rate of 5% between 2021 and 2025, which would be slower than the global average of 6%.
In 2021 the ecommerce saw a 16% rise in revenue in the Danish ecommerce market, while the global growth rate increased by 15% during the same period. But the rise in global ecommerce sales is not home to just Denmark, but it is being felt in every part of the world.
As new markets emerge, global growth will continue during the coming years. The acceleration to this development will be mainly provided by East and Southeast Asia as the growing middle class prospers and offline infrastructure lacks.
With a yearly growth rate of 5% between 2021 and 2025, Denmark is expected to grow at a slower rate than the global average of 6%.
Conclusively, ecommerce websites in Denmark are successful due to the consumerist behavior reflected by Danes. The number of users for ecommerce websites in Denmark is expected to be around 4.1 million by 2025. Profits from ecommerce websites in Denmark can enable the revenue and GDP of the country grow much higher.
To run an ecommerce business, one just needs the correct attitude and a faultless script like Shoppd from Appscrip.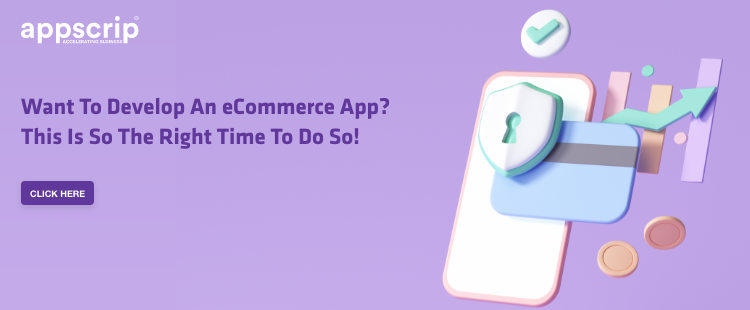 After an Engineering degree and a Diploma in Management I devoted 16+ years working in the automotive industry. My innate skill and extreme passion in writing, encouraged me to adopt it up as a profession. I have been writing for more than 10+ years in the software industry. The 400+ blogs I published are informative, exhaustive and interesting to a professional and causal reader.