Grocery shopping every month is a tough task when you have other household or professional that competes with the little time you have on your hands.
The pandemic has given rise to many new things in human lives, and 'Grocery Delivery' to your doorstep is one of them. These doorstep grocery delivery apps in Switzerland are good when the weather gets bad or when you are short of time.
Due to improved digital capabilities and the coronavirus, people are choosing online grocery services over traditional brick-and-mortar stores as they work from home more frequently these days. Over $861 billion was spent online by US consumers in 2020, representing a 44% increase in ecommerce sales.
According to Research and Markets, the market for online grocery delivery services will surpass $663 billion by 2024, growing at a compound annual growth rate (CAGR) of 24.6%.
According to a benchmark report on grocery digital maturity, Instacart held 37% of the market share for online grocery delivery in the third quarter of 2020, making it the industry leader. Amazon (23%) and traditional grocery stores that deliver (23%) were regarded as the top two online grocery options by those surveyed, trailing them in popularity.
Grocery Delivery Apps In Switzerland
The second-largest grocery store conglomerate in America, Albertsons, claimed that curbside pickup increased by 880% in the second quarter of 2020 compared to the same period the previous year. Find below the top grocery delivery apps in Switzerland.

Coop.ch
The Coop Group is based in Switzerland and works in the production, wholesale, and retail industries. In the food, non-food, and service industries, Coop Group runs many retail types. Coop is Europe's second-largest cash and carry plus wholesale supply company, behind Transgourmet Holding AG.
The Coop Group operates 124 cash-and-carry markets in Switzerland and other European nations. This totals to about 2,000 retail locations and it is one of the top grocery delivery apps in Switzerland. Around 80,000 people work for the Coop Group, with 54,000 of them based in Switzerland.
The Coop Group is made up of wholesale and retail businesses in Switzerland and overseas. On April 16, 2018, Siroop was purchased by Coop.
Smood
In 2012, Marc Aeschlimann founded Smood. You may place orders from your favorite restaurants or supermarkets using this Swiss grocery delivery app which is among the top grocery delivery apps in Switzerland. In the beginning, the company offered only a 30-minute grocery delivery in Switzerland.
Since October 2019 Smood and Migros have been working together to ensure success in home delivery service. The delivery service is linked to 80 Migros outlets and more than 2000 eateries.
According to Aberdeen, Smood plans to spend $32.7 million on their IT infrastructure to further enhance the system this year.
Too Good to Go
Customers can connect with businesses that have extra, unsold food and groceries through a mobile app called Too Good To Go that is among the top grocery delivery apps in Switzerland. The company was established in Denmark in 2015 by Brian Christensen, Thomas Bjrn Momsen, Stian Olesen, Klaus Bagge Pedersen, and Adam Sigbrand. Mette Lykke, co-founder of Endomondo, joins as CEO in 2017.
In France, Switzerland, and Austria, the application was co-founded by Jörgen Munter, Lucie Basch, Chris Wilson, and Jamie Crummie. In the UK, Chris Wilson and Jamie Crummie founded it.
Too Good To Go raised $31.1 million from investors in a single round. A Venture – Series Unknown round was raised on January 7, 2021. Finance for Too Good To Go is provided by Blisce.
Farmy.ch
Local and organic foods can be purchased on Farmy.ch directly from farmers and food producers. The choice of producers is given a lot of weight. Quality and openness of the produce are its only priorities. The commodities are delivered matchlessly fresh. These are delivered in a time-saving manner with lowered emissions right to users' door by the company's smart logistics and own fleet of e-mobiles.
Farmy.ch provides online retailing of fresh and local food products with more than 10,000 hand-picked products from more than 100,000 authentic producers. It also offers other products such as fruits, vegetables, meat, delicacies, cheese (from Swiss dairies), sweet temptations from bakers and confectioners, pantry and drugstore items.
Roman Hartmann and Tobias Schubert established Farmy.ch in June 2014 and it is based in Geneva. Over the course of 4 rounds, Farmy.ch secured $16.2 million in finance. Their most recent round of fundraising, a Venture-Series Unknown round, was raised on August 31, 2020.
Eight investors are responsible for funds invested in Farmy.ch. The most recent investors are Thomas Harttung and Triodos Investment Management.
Migros Online
Among the top Swiss online supermarket and grocery delivery apps in Switzerland is Migros Online. The supermarket offers a distinctive selection that includes both branded goods and Migros products. Frozen food is a part of groceries.
Approximately 75% of the 12,500 products that the online supermarket provides through its Internet platform are Migros goods. The remaining goods are branded which include alcohol and frozen food. Migros Online distributes home orders and provides free delivery to more than 100 "PickMup pick-up stations" in conjunction with its partner, the Swiss Post.
The company has its headquarters in (VD) and there are four logistic hubs located in Ecublens (VD), Bremgarten (AG), Nebikon (LU), and Cheseau. The business had 304 employees and a sale of 190 million francs in 2019.
Other necessities for customers that include house and hobbies are sent right to the customer's door through Migros Online. Since 1st January, 2006 Migros online has been a division of the Federation of Migros Cooperatives (MGB).
Top Grocery Delivery Apps In Europe
Here are some of the top grocery delivery apps in Europe, each with its unique features and target audience:
Instacart
Instacart is one of the leading grocery delivery apps in Europe, providing on-demand grocery delivery services. The app connects customers with personal shoppers who purchase and deliver groceries. Instacart has been rapidly expanding its services in Europe and has recently partnered with Tesco and Carrefour, to widen the range of their products offerings.
Ocado

Ocado is a UK-based online supermarket delivering groceries, household essentials, and other products. They have been investing heavily in robotics and artificial intelligence, to improve its delivery speed and efficiency. Ocado has also been expanding internationally and has partnered with Groupe Casino in France and Ahold Delhaize in the Netherlands.
Deliveroo
Deliveroo is reputed for food delivery service, but recently began grocery delivery services in Europe. Deliveroo has partnered with Sainsbury's and Waitrose, to offer grocery delivery to customers. Their extensive network of delivery riders has helped scale its grocery delivery service across Europe quickly.
Amazon Fresh
Amazon Fresh provides same-day and next-day delivery of groceries and household essentials. The service is available in UK, Germany, and France. Amazon Fresh has been expanding rapidly, and recently announced plans to open physical grocery stores in the UK.
E.Leclerc Chez Moi
This French grocery delivery app offers home delivery of groceries and other products. Personal shoppers connect to customers via an app for doorstep delivery of grocery. E.Leclerc has a strong presence in France, it has been investing heavily to keep pace with competitors.
Conclusion: Grocery Delivery Apps In Switzerland
Grocery delivery apps in Switzerland saw a humungous rise in popularity during the pandemic. This grocery delivery software app can connect every consumer to any retailer.
Humankind will always require groceries, and having them delivered directly to your door is a blessing. The grocery market was doing well before, but after the boost of online technology, it has touched a new high.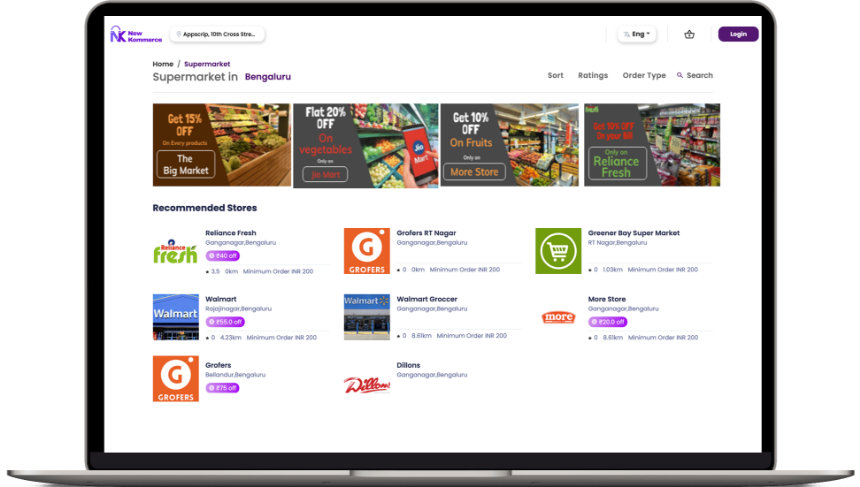 Entrepreneurs looking to foray into the grocery delivery niche have an amazing product that is built by Appscrip. With this you can build an entire supermarket at your fingertips. With this grocery delivery software solution you get user-friendly and advanced features of the web and app to help boost your grocery business and earn considerably.
You can then offer a hassle-free shopping experience to your customers. Our dedicated team has delivered highly functional mobile apps to improve the shopping experience.
The future prospects of grocery delivery in Switzerland is expected to continue growing rapidly, due to an increasing demand for convenience and time-saving. The pandemic accelerated the adoption of online grocery shopping, with customers preferring online shopping of groceries.
Hence, we can expect continued innovation and investment in the grocery delivery sector, with new players entering the market and existing players expanding their services and offerings to meet the changing needs of customers.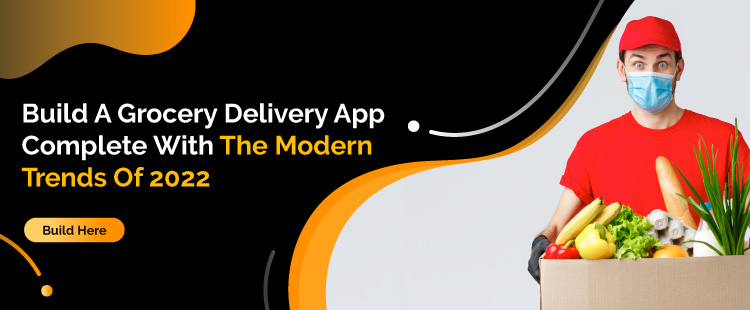 After an Engineering degree and a Diploma in Management I devoted 16+ years working in the automotive industry. My innate skill and extreme passionate in writing, encouraged me to adopt it up as my profession. I have been writing for more than 10+ years in the software industry. The 400+ blogs I published are informative, exhaustive and interesting to a professional and causal reader.