The millennial generation is killing home ownership, motorcycle sales, beer, breakfast cereal, and casual dining among others industry experts are crying hoarse. The industry pundits are peering over each industry to fathom reasons.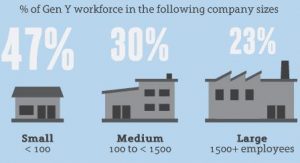 Also addressed as Gen Y (born between 1980 & 1994. Aged 25 to 39 years & 31 million in US), the crowd that shares every meal on Instagram, every event of Facebook, bares their hearts on Twitter, chats on Snapchat, and creates videos for Youtube or TikTok.
But don't want to own a home, visit fancy restaurants, buy luxury goods, shop at malls, specifically they don't want to gather but yearn for a memorable experience – they want to live in the moment.
Millennial generation is different
Media hype is that the millennial generation is breaking and changing consumption patterns. And these are driven by complex factors such as their financial situation, their ethical beliefs, composition of products, and their perennial focus on health.
The Millennial generation makes up one of the fastest growing segment of the workforce in many nations. As companies compete for available talent, employers cannot risk ignoring the needs, desires, and attitudes of this much-desired generation. As with each generation that preceded it, Millennials have come to be defined by a set of characteristics formed mainly by the world and culture they grew up in.
Millennials are in debt – They hold fewer assets, earn less, make less capital investment and hold less wealth than their previous generations. They are burdened by education loans as incomes have not kept pace with College fees.
Salaries have risen on the whole in the past few decades but the purchasing power hasn't.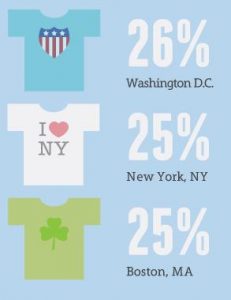 Millennials spend money judiciously – Rather than cutting down on essentials, 70% of millennials pay more for products/services that has a positive impact.
76% of millennials invest on sustainable investments and ensure that their investment has a positive influence on climate change.
Millennials health and wellness credo – They are health-conscious and 80% believe that it's important to eat healthy and indulge rarely. Millennials believe in natural and ethical food products, and are responsible for half the organic food consumption.
The real cause is a textbook failure by firms to adapt to changing conditions and pronounce it as millennials are changing the equation– is the ostrich syndrome.
We dissect the categories minutely.
1. Cereal
Breakfast food that is convenient is not healthy say the millennial generation.
The $8 billion cereal industry is on a downward slide. Sales are down by 18% over the last decade. The fact is 40% of millennials do not prefer cereal for breakfast. Closer analysis showed 78% are consuming it as a snack.
Some cereal companies say the issue is with too many options. You had Eggo Waffles and Pop-Tarts early on. One of the biggest put-offs for cereal is the sugar in it.
Instead millennials opt for quick-cooked hot grains, breakfast sandwiches, fruit-flavored smoothies, and yogurts. The combination speaks for itself – less sugar, more protein, and fibre.
Struggling cereal brands can reverse the trend by reducing sugar and find ways to repackage cereal into a healthy option with more nuts and a convenient grab-and-dash option that suit millennials.
2. Department stores
Millennial generation shun traditional department stores as they are pricey and suffer choice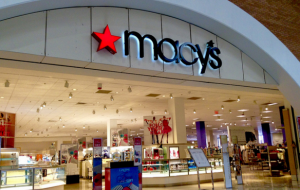 Traditional department stores are in turmoil. Profits are dwindling. More than 1,000 department stores will close by 2023, and in the apparel category 64%.
Macy's is a prime example. Millennials hate to lose time and have less disposable income to throw away. Fashion e-commerce provides massive selection and the convenience of doorstep delivery.
Nevertheless, 50% of millennials say they prefer visiting physical stores and 70% millennials say that they shop at factory outlets and discount-retailers like TJ Maxx and Marshalls where you could land a good deal.
Amazon, Walmart, and Target have seen an uptick due to their price sensitivity, huge options and convenience. Department stores have to address concerns on cost and ethical consumption, to draw younger shoppers back.
3. Luxury goods
Millennials like luxury, they also like to rent than buy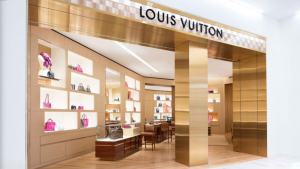 78% millennials care about experiences, so they shun high investments such as sports cars, big bikes and luxury watches. 25% said they did not make a luxury purchase whole of last year.
Millennials like things and experiences but not as others do.
Mass manufacturing has robbed the sheen of luxury brands. Designer bags are available at local malls and rental options too. Louis Vuitton and Sephora are enticing the millennial generation with affordable prices.
Services like Rent the Runway levy a monthly subscription fee and mail designer clothing or rent one off pieces. Rent the Runway now has 9 million members. The clothing rental model has opened a window of opportunity among millennials embracing flexibility
Louis Vuitton and cosmetic chain Sephora cracked the code with affordable prices enticing millennials to cherish luxury. Tapestry, Coach Bag manufacturers, saw a rise in 31% after acquiring millennial favorite Kate Spade.
Moving forward, the rental model could pose a challenge to traditional luxury brands unwilling to adapt. But, as the success of LVMH and Tapestry illustrate, there are opportunities for creative brands to claim their slice of the millennial pie.
4. American cheese
Millennial generation shun fake processed foods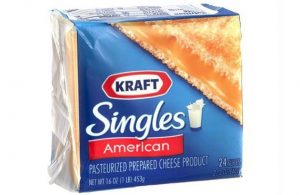 Millennials are rejecting processed cheese in favour of natural alternatives.
500 pound barrels of cheddar are trading at unprecedented discounts compared to 40 pound blocks. Prices of Kraft Heinz, Kraft Mac & Cheese and Kraft Singles plunged 26% in Feb'19.
Millennials are favoring natural cheeses made by smaller producers. Specialty cheese drove a healthy 40% increase in US cheese factories between 2000 and 2017. Notably, sales of Annie's mac and cheese renown as real cheese doubled frp, $200 million to $400 million in between 2014 and 2017
5. Casual dining
Millennials don't want to sit in booths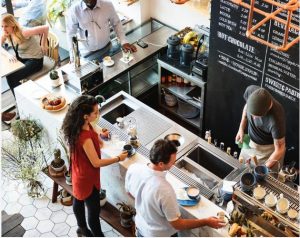 Casual-dining chains that experienced a boom in the 80s & 90s with booths, did not tug the heart strings of millennials.
Millennials have their own preferences and values differ. Top restaurants such as Olive Garden, Applebees, Ruby Tuesday are seeing fewer patrons turn up. Millennials are flocking to new-age eateries as they value such experiences or otherwise prefer fast and healthy options such as Panera Bread and Chipotle that emphasize on healthy, organic, and even locally sourced ingredients. These restaurants have on-the-go options, appealing to millennials desire for efficacy.
These dine-and-dash eateries focus on a health-conscious menu. The space is more of home décor and better aligned to design sensibilities. The former dining heavyweights could pick a trick or two from these casual invaders.
Some are already up to it. Casual-dining restaurants are revamping their decor, switching to smaller plates, meatless burgers, and introducing healthy options to win back the millennials. They are making headway.
6. Cable TV
Millennial generation is cutting the cord, but Gen X is pro-streamers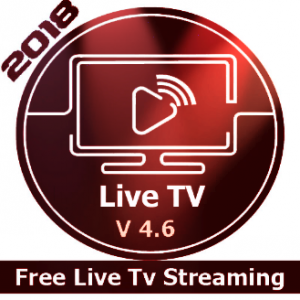 Cord-cutters are those streaming Netflix, Hulu, and Amazon Prime. And this chimes with the millennials. 33 million cancelled cable TV last year which is a rise of 33% over the previous year. 61% of those between 18 – 29 prefer streaming.
Cable costs $85/month; Netflix $9 – $16/month; Hulu subscriptions $ 8 to $40/month for streaming and live TV. Customization is the key. Traditional cable is predetermined viewing while streaming gives you freedom to watch what you want and when you want. This is appealing to those who value convenience and personalization.
Cord-cutters are those between 35 – 44 comprising 23% while only 21% of millennials fall in this category.
The popularity of cord-cutting across generations suggests cost-effectiveness and flexibility of streaming services and this isn't a structural disruption.
Cable viewing could be in its sunset age. Individual networks are taking steps to imbibe the new paradigm.
Premium cable channels such as HBO and Showtime have introduced la carte apps with tenable pricing similar to Netflix or Hulu. Cable providers should take a page out of such initiatives to stem the tide of customers abandoning their services. Comcast too is experimenting with streaming and others could follow suit.
7. Gyms
Solo exercise is OUT and group classes are IN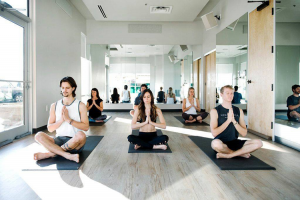 Staple diet of the fitness regime are gyms like Gold's, 24 Hour Fitness, and LA Fitness are finding fewer clients. Industry insiders are blaming the millennials.
Millennial generation and Gen Z make up only 35% of core health club members — which is odd considering the fact that these generations prioritize fitness.
Millennials spend $40/month on fitness, Gen X $25 and $15 for baby boomers. The new trend incepted by millennials are their eagerness to invest $35 a class for a personalized, high-intensity workout experience or yoga.
Studio gyms grew by 70% between 2012 & 15, compared to 5% for traditional gyms. Firms give users the flexibility to exercise different types of options and customize their workout schedule without getting bound with an annual contract.
Class-based model centres promote community and socialization ideals, which echo millennials fixation for social contact. The Cigna U.S. Loneliness Index found 45% of millennials experience loneliness second to Gen Z. Millennials are turning fitness classes into social meeting zones.
8. Beer
Craft beer is IN and mass market beer is OUT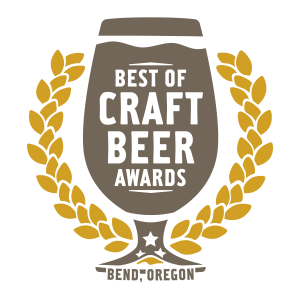 Beer such as Coors, Budweiser, and Heineken are on the bottom rung.
Beer lost 10% of its market share to wine and hard liquor in between 2006 to 2016. 20% of young drinkers opted for wine during the Super Bowl, and another 20% for spirits –shocking the US beer industry.
Gluten-free diets could be responsible for the popularity of wine and spirits.
Millennials are drinking less overall and thus opens an opportunity for innovation.
Non-alcoholic drinks have a 10% share in AB InBev total sales, they have plans to double that number. Molson Coors introduced marijuana-infused beverages. Both companies are foraying into millennial-friendly kombucha space
Millennials prefer craft beer when they choose to drink. They relish the range of flavours and styles of small-batch beers, and the community that imbibes that. Craft beer consumption is on the rise among most age groups as the makers prioritize sustainability which is a top priority for the millennial generation.
In fact consumption of Craft beer in the US has grown by 500% in the last decade and quadrupled its market share. This shift has been noticed by the big players.
The beer industry exemplifies the key to successfully navigating shifts in consumer habits is not to change millennials — but to change with them.
9. Canned tuna
Millennials like tuna, but fresh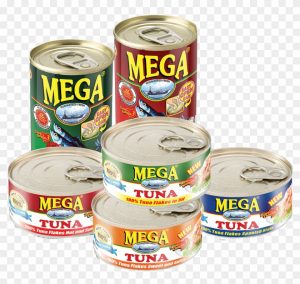 The sale of canned-tuna is dwindling. Consumption per capita has dropped by 38% in three decades. Fish sales reduced 4% by volume from 2013 — 2018. Again they say millennials are to blame.
Canned-tuna consumption among millennials is significantly lower than other age groups. 32% of 18- to 34-year-olds reported buying tuna, compared to 45% of those 55 years or older.
While sales of canned tuna are down, sales of fresh and frozen fish among millennials are up.
Poke is a quick, fresh, protein-rich, relatively inexpensive meal made with salmon or tuna as its base. 700 restaurants served poke in 2016, a 100% rise from 2014. By 2018 sales were up 105%. Aloha Poke company registered 45% YOY growth.
Dolphins getting caught in tuna nets could clashes with millennials concern about sustainable food practices. Brands such as Wild Planet and Safe Catch that exhibit "dolphin safe," are seeing major gains. Smaller fish brands has 6.3% market share, up from 3.7% in 2014.
To remain relevant canned tuna brands have to convince millennials regarding ethical practices adopted.
10. Motorcycles
Mobility issues is making motorcycles smaller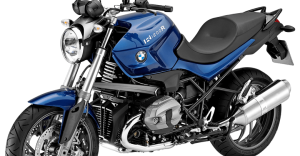 A decade back motorcycles symbolized rebellion and freedom but not to millennials. They see it as expensive toys, waste of cash and harmful to the environment.
Shares of Harley-Davidson are down 20% in 2018. Millennials have the lowest motorcycle ridership compared to any generation. Motorcycle ownership has fallen. Only 65% millennials are likely to ride a motorcycle.
Young urbanites are going with cheap and practical options, such as on-demand electric scooters. Electric scooters are eco-friendly and this entices the environmentally conscious millennial. Scooters are conducive to urban riding.
Players in the motorcycle industry are adapting by shifting to smaller, lighter models. These bikes are easier to use, affordable, and better suited for urban riding — qualities tailor-made to appeal to a millennial. Sale of bikes with smaller engines rose rapidly in between 2011 and 2016 by 11.8%, compared to 7.4% gain for bigger, more powerful motorcycles.
In the motorcycle domain, the secret is to think small.
What's truly 'killing' these industries
Industries are not threatened by the millennial generation. The real threat is from younger and more adaptive brands that have figured habits of the millennial generation and their preferences. These are then actively leveraging such insights to unlock huge marketing potential.
The millennial generation prefer brands that inculcate convenience, personalization, and sustainability. Other brands will be left behind. Few industries have figured this out. The $3.7 billion wellness industry that comprises of fitness, athleisure, mental wellness, and personal care, is thriving due to young consumers. Pet care, coffee, snacks, online shopping, and live entertainment are also successfully connecting with millennial shoppers.
Industry disruption began much before the millennial generation drifted along, and it will continue. The brands that survive are the ones that listen, adapt, and realize that shifting markets isn't a threat, but an opportunity for creative transformation.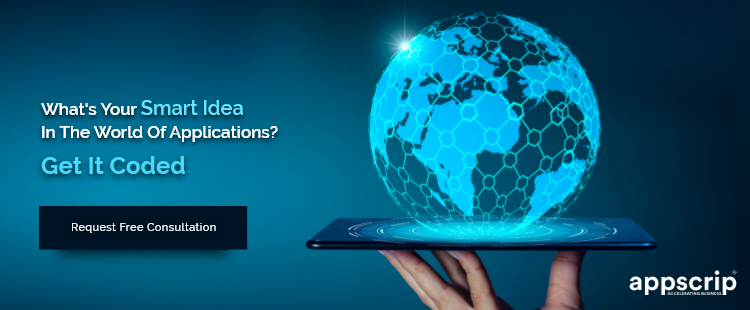 With an Engineering degree and a Diploma in Management under my belt, I worked for 16+ years in the automobile industry with various manufacturers in various capacities. But my passion for writing was overwhelming, hence I turned that into a career. I have been writing for more than 10+ years on various domains including the IT industry. I am sure you will find the 200+ published blogs of mine in here informative, exhaustive and interesting.