Tough times running a taxi business have disappeared.
Technological advancement has gobbled all hassles by developing a responsive and efficient taxi website or application. A taxi booking app or ridesharing apps in Finland come with all possible amenities for customers to book services from the comfort of their smartphones.
Finland is a top travel destination for tourists and Finnish wanderers. Known as the land of a thousand lakes, the country is full of picturesque architecture, modernity, and culture. Some early brands that have had enviable reputation for decades have been birthed in Finland like Nokia, Valio, and Kone to name a few.
This developed country boasts of an extensive bus and rail network for commuters. Trams are the most preferred transportation system in Finland. However, they are restricted to timetables and do not function till the crack of dawn. The resort for such a dilemma? Taksi or ridesharing apps in Finland!
Using ridesharing apps in Finland is appropriate for situations when driving becomes inconvenient or undesirable. Finland also provides a unique service known as KELA taxi for passengers. The unique facility is for healthcare-related journeys and the charges borne during this journey is reimbursed.
Otherwise, usual riders can avail from several facilities such as scheduling rides, choice of transport, advance payment, etc.
One can also skip the hassle of keeping an eye on the road and the phone for directions. Most prospective customers are drawn to ridesharing apps for convenience and an opportunity to use the time at hand doing other important works. The revenue in Finland's ride-hailing segment was $1.04 billion in 2021 and this year the projected number is $1.19 billion, which is a rise of 14%.
Top 5 Ridesharing apps in Finland
Let's look at the companies that make travel convenient for Finns below.

Since 1989, Taksi Helsinki began operations in Finland thereby making travel experience safe and accessible for passengers. The Helsinki-based business is operative in Finland 24/7 and is owned by 1249 Helsinki taxi entrepreneurs and Helsingin Taksiautoilijat.
Taksi Helsinki is Finland's largest taxi company that operates at least 1300 rides for Finns on a daily basis. Along with general rides, the platform provides airport rides for travelers and sightseeing trips for tourists. This renown company accrued profits of $5.1 million in 2021.
2.      Lähitaksi Oy
Vantaa-based Finnish ride service, Lahitaksi fulfills ride requests all day and all night. The service was founded in 1965 by taxi entrepreneurs and has been smoothly functioning ever since. It operates in 24 cities and has at least 1400 taxis that can take care of the travel needs of all kinds of passengers.
Like most platforms, it is easy to book a Lahitaksi ride using the app or website for business or air travel. Last year, the company witnessed profits of $216,000 while the turnover of the firm was $7.6 million.
3.       Otaxi
Taxi drivers in Finland own Otaxi or Oulun Aluetaksi Oy as known in Finnish. The yellow-roofed taxi business was founded in 1991. This classy, stylish electrically operated green taxi selections are suitable for small to big groups. The company is active in many parts of the country like Oulu, Liminka, Tyrnäva, and Muhosi on all calendar days.
With nearly 1000 long-term professionals on rolls, more than 600 Otaxi cars are operative for people in need of a ride. The well-known brand does not restrict itself to helping people travel from point A to B but also transports goods, food and provides services like school rides.
"Taxi options in your pocket" best describes the 2018 brokerage service, 02 Taksi Oy. In Finland, the platform partners with at least 40 renowned taxi services and gives an ocean of options all on a single platform. Some of these partner services are Meneva, Tatsilla, Liuttu, and K-taxi.
02 Taksi focuses on low pricing and a world-class experience.
Thus, passengers do not have to choose between cost and comfort, as both are accorded by this company. As all information is available to scan in one go, comparing prices and pre-ordering is easy for customers. The app provides its service in at least 90% of Finland.
In the year 2021, 02 Taksi's revenue earned was $3.14 million, wherein the profits accumulated to $312,000.
5.     Whim
Whim is unlike other ridesharing apps in Finland today as it aims to replace the need to own a personal car with its mobility ecosystem. The revolutionary business is spread across 5 countries and aims to provide "Freedom of Mobility" to the Finnish population. In 2015, Kaj Pyyhtia and Sampo Hietanen from MaaS Global launched Whim and created this mobility-as-a-service domain.
The platform provides public and private transport information to users so they can book and pay for any type of transportation they want to utilize in real-time. The transport modes available are e-scooters, shared cars, taxis, and more. In the future, Whim services will add further services to their menu as they are pretty successful at what they are right now.
As of now, MaaS Global has raised $73.9 million from 8 funding rounds.
Business & Revenue Models
Taxis are pretty much underrated, when it comes to zipping you effortlessly from one location to another. Expect of course during rush hour when everything comes to a crawl. Cabs were expensive in the past when a lone budget traveller needed a ride. But it is a clinch for a group of three or four. With the advent of ridesharing services like Uber and Lyft, there are several possibilities to get around Finland and its cities.
Be it groceries or hailing taxis, the current generation of young adults are always in need of convenience and preferably using their smartphones. By 2026 sources predict the user count for ridesharing services to reach 2.1 million world over. There are many businesses all round the world capable of ensuring the demand for rides are met using smartphone apps. As the pandemic truncates, offices and educational institutions are back welcoming folks. Hence there is room for competitors.
The market for ride-sharing apps in Finland is growing at a slow pace after the 2018 deregulation. This is favorable for entrepreneurs, a slow market picking up pace is the right setting to launch a new business. They can use the aggregator model or ownership model for revenue generation. There are other modes to earn revenue such as advertisement hosting fees, subscription fees, price surge charges, and commission.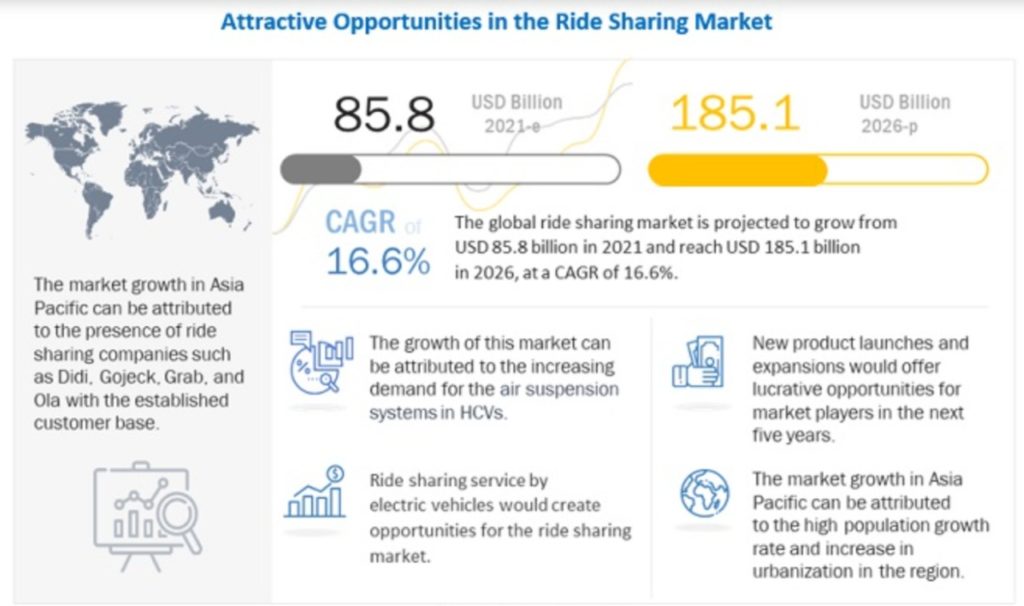 Conclusion: Ridesharing apps in Finland
Movement is power, the ability to move quickly is higher power. It's in our lifeblood. Movement runs through our veins. We need to travel every day, this is what gets us out of bed each morning. Ridesharing apps in Finland endeavors to move the masses.
It pushes us to constantly reimagine how we can move comfortably and quickly anywhere we need to go.
Becoming a part of the taxi industry now can give entrepreneurs easy access to the industry and a chance of establishing their brand with the audience. The strategy of gaining prominence in the current scenario will also help create an inflow of profits for new entrants if their idea and plan are correct.

Established companies like Appscrip can help entrepreneurs like you to strike a chord with the Finnish ridesharing market using developed frameworks such as Karry.

After an Engineering degree and a Diploma in Management I devoted 16+ years working in the automotive industry. My innate skill and extreme passion in writing, encouraged me to adopt it up as a profession. I have been writing for more than 10+ years in the software industry. The 400+ blogs I published are informative, exhaustive and interesting to a professional and causal reader.