In Germany the popularity of online marketplaces is steadily gaining heady traction.
This has to do with both consumers and retailers. Steady growth of supply and demand results in increased overall sales. The rise of online marketplaces ensures convenience and safety of customers and sellers. Online marketplaces are e-commerce sites connecting sellers with buyers.
Typically, online marketplaces are ecommerce websites where online shoppers can make a purchase using a website or an app. Secondly there exists a humungous number of buyers and sellers.
It also saves a lot of time, effort, and money for both buyers as well as sellers. Germany accounts for a strong retail sector and its e-commerce grew 6.5 times faster than offline retail in 2020. Such online marketplaces in Germany have been operational since the early 90s.
In the year 2020 sales stood at $73.6 billion in Germany, which makes it the largest e-commerce market in Europe. Online marketplaces are basically a type of multichannel ecommerce that can be a way to streamline production. An online marketplace is typically an ecommerce website wherein products or services are provided by third parties.
These marketplaces are gaining immense popularity among consumers enabling them to compare products and their prices easily. Moreover, customers get access to unbiased reviews by consumers of most products and services.
Interesting Facts: Online Marketplaces In Germany
Germany is the second-largest in the world as far as the ecommerce market goes.
The e-commerce market in Germany is expanding each year and is expected to touch €99 billion in 2022. 
The revenue of ecommerce increased by 19% in 2021 in comparison to 2020.
Online marketplaces in Germany are expected to garner approximately 69 million online shoppers by 2025.
 5 Online Marketplaces In Germany

Among online marketplaces in Germany Amazon stands tall, Amazon's website is most popular online marketplace in the country as of May 2022. Amazon.de accounted for more than 51% of desktop visits to marketplaces. This is followed by rival ebay.de which has just over 23% of visits.
Amazon.de was founded by Jeff Bezos on 5th July 1994. The company has several verticals of business such as e-commerce, cloud computing, digital streaming, and Artificial Intelligence (AI). The company is set up in Seattle, Washington, United States.
It has raised $108M in funding over 2 rounds. Their latest funding was raised on 24th July 2001, from a Post-IPO Equity round. Amazon has raised $1B totally in a single venture fund named the Amazon Industrial Innovation Fund. This fund was announced on 21st April 2022 and it raised $1B.
 Business Model
Amazon operates on the two-sided marketplace business model. It ensures easy interaction of buyers with sellers and trade between the two without too much hassle.
 Monetizing Strategy
Amazon Marketplace
Amazon prime membership subscription
Amazon web services
Amazon Kindle
Amazon patents
Amazon advertising
          Revenue Generation
Revenue is generated through commissions and fees that they get for bringing buyers and sellers together on a common platform.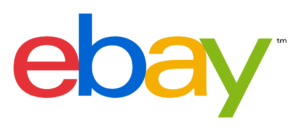 The company was founded by Pierre Omidyar on 3rd September, 1995. It has its headquarters in San Jose, California, United States. This is an American e-commerce company facilitating consumer-to-consumer (C2C) sales and business-to-consumer (B2C) sales through its website.
eBay has raised $6.7M so far. In the last funding round a total of $6.7M was raised Post IPO on 29th April 2013.
            Business Model
Their business model enables businesses and individuals to list new or used items for auction for a very low fee. They began using this unique strategy when no one else was practicing it.
  Monetizing Strategy & Revenue Generation
Monetizing strategy and revenue generation is basically through transaction fees and marketing services offered. The company earns a commission on every sale made by sellers through its website. 
While commission is earned in the form of the Final Value Fee. It is calculated as a percentage of the total amount of the sale, along with $0.30 per order.
3.     Otto.de.
It was founded by Werner Otto on 17th August, 1949. It is located in Hamburg, Germany. The Otto marketplace is one of the world's biggest online marketplace based out of Germany.
Otto has raised $1.8 M in funding over 3 rounds. Their latest funding round was raised on 1st June, 2022, from a seed round.
 Business Model
Otto follows a 'closed' marketplace model meaning each product – more specifically each EAN code – is sold by only one supplier.
  Monetizing strategy & Revenue Generation
 SVOD (Subscription Video on Demand)
 AVOD (Advertising Video on Demand)
 Hybrid (mix of both SVOD and AVOD)
 TVOD (Transaction Video on demand)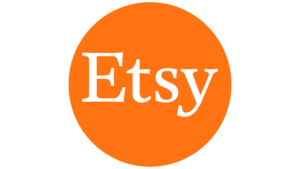 This company was founded by Rob Kalin, Haim Schoppik, Jared Tarbell, and Chris Maguire on 18th June, 2005. It is headquartered in Brooklyn, New York, U.S. It is an e-commerce site that provides an online platform for sellers to list their products.
Their total funding is $98M. The last funding round was worth $650M, Post IPO held on 19th September 2019.
Business Model, Monetizing strategy, and Revenue Generation
It has a seller–aligned business model. It offers a marketplace and a range of seller tools to its sellers which enables them to generate more sales. Etsy sells and earns revenue from commissions.
It was founded by Josef Schwarz in 1932. It is headquartered in Neckarsulm, Germany. This e-commerce company offers a variety of consumer goods online.
The EBRD, which co-finances projects with commercial banks, has raised more than $700m for Lidl and Kaufland contributing nearly $500m. It has also received $1bn in public development funding. 
Business Model, Monetizing strategy, and Revenue Generation
Lidl has an approach that is similar to a brick-and-mortar establishment. Although it offers home delivery services as well.
It is primarily focused on making sales in physical stores as 96% of its shoppers prefer walking in-store to physically check out items before carrying out a purchase.
Benefits Of Launching An Online Marketplace
Possible to operate round the clock
Offering opportunities to establish new trading partnerships with traders and suppliers.
Reduced marketing cost in comparison to other sales channels
You can explore new opportunities for overseas sales as there has been significant marketplace growth in the categories of home-ware, fashion, and sporting goods.
Offers transparency in stock levels and prices.
Develops trust between your customers and brands
Buyers are more likely to purchase from an online marketplace as it offers a wide variety.
Also, as a fee/percentage of sales has to be paid by businesses to the online marketplace it makes it all the more lucrative.
Added source of revenue
Conclusion: Online Marketplaces In Germany
Germany is among the international leaders in terms of annual spending per shopper and ranks first when it comes to number of online shoppers. Amazon's revenue increased from $22.23 billion in 2019 to $29.56 billion in Germany in 2020, an increase of 24.8%.These stats indicate a bright future for online marketplaces in Germany.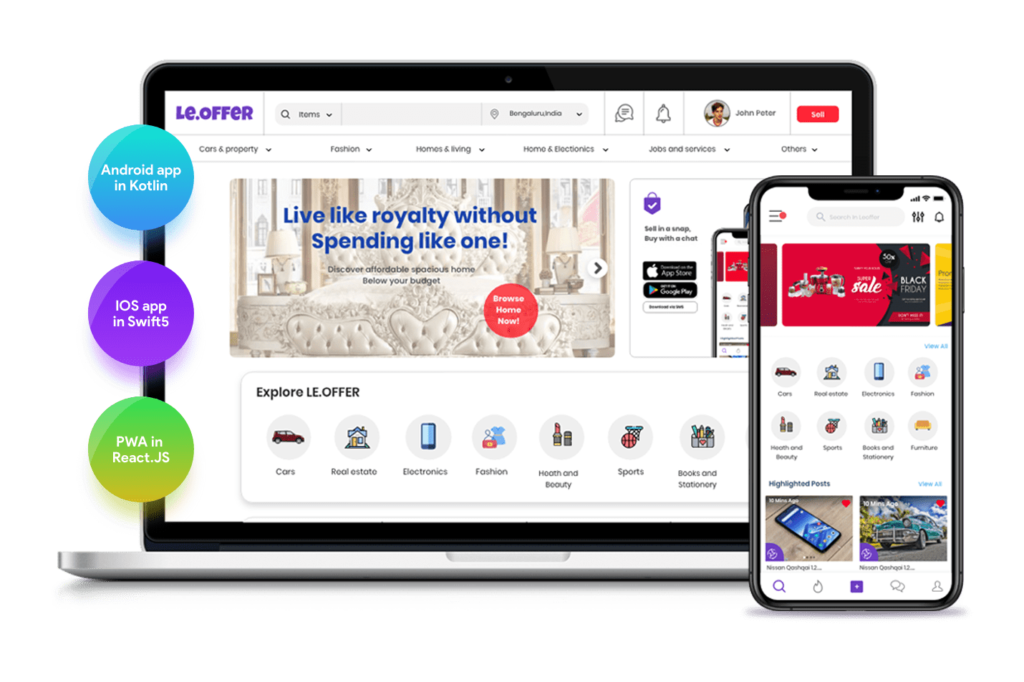 Online marketplaces in Germany have been gaining popularity in the past decade. During the pandemic the trend further accelerated. Data shows that online marketplaces accounted for 61% of all online sales in 2020.
Add value to your online marketplace business with LeOffer which is a fully integrated buy and sell marketplace script. This software can be used for your buying and selling business. We use state of the art technologies like NodeJS, GraphDB, MongoDB, in its core, which makes it highly scalable, secure, and fully customizable.
Connect buyers and sellers instantly with our multi-vendor marketplace script designed with features inspired from apps like Wish Local, OfferUp, Letgo, etc. Furthermore, we have added an extra element of surprise in our software / online marketplace script, by adding a social element.
Now you can follow your favorite sellers and get informed whenever they post a new product. Offer , Chat , Negotiate , Meet and Buy on our buy and sell marketplace Script for iOS and Android.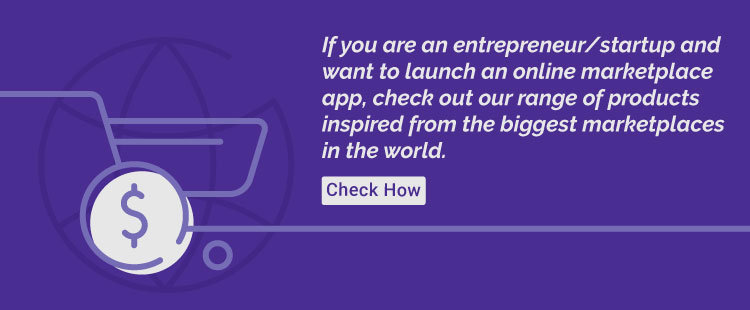 With an Engineering degree and a Diploma in Management under my belt, I worked for 16+ years in the automotive industry with various manufacturers. But my passion for writing was overwhelming, which I turned into a career. I have been writing for more than 10+ years and mostly in the IT domain. I am sure you will find the 300+ published blogs of mine in here informative, exhaustive and interesting.